How to organize a New Year's Eve party at home in 4 simple steps
Like every year, the usual question comes up again: what to do on New Year's Eve?
After all, the options are always the same: dinner with toasts and disco music, going around the clubs (if the weather conditions permit it, of course) or the classic home gathering with friends and family.
The latter solution is particularly appropriate for those with small children or who don't want to spend crazy sums, often ending up in super-crowded places eating poor quality food. But that's not all: celebrating New Year's Eve at home allows you to select the participants and avoid queues at the entrance, nerve-wracking waits to park the car, quarrels and other unpleasant situations. For these reasons, more and more people are choosing to spend the evening at home, making their apartment available as a location for a home party – or going to friends.
If the idea appeals to you, here are some tips to transform a simple dinner with a few close friends into an opportunity for relaxation, fun and cool conviviality more than any mega-event.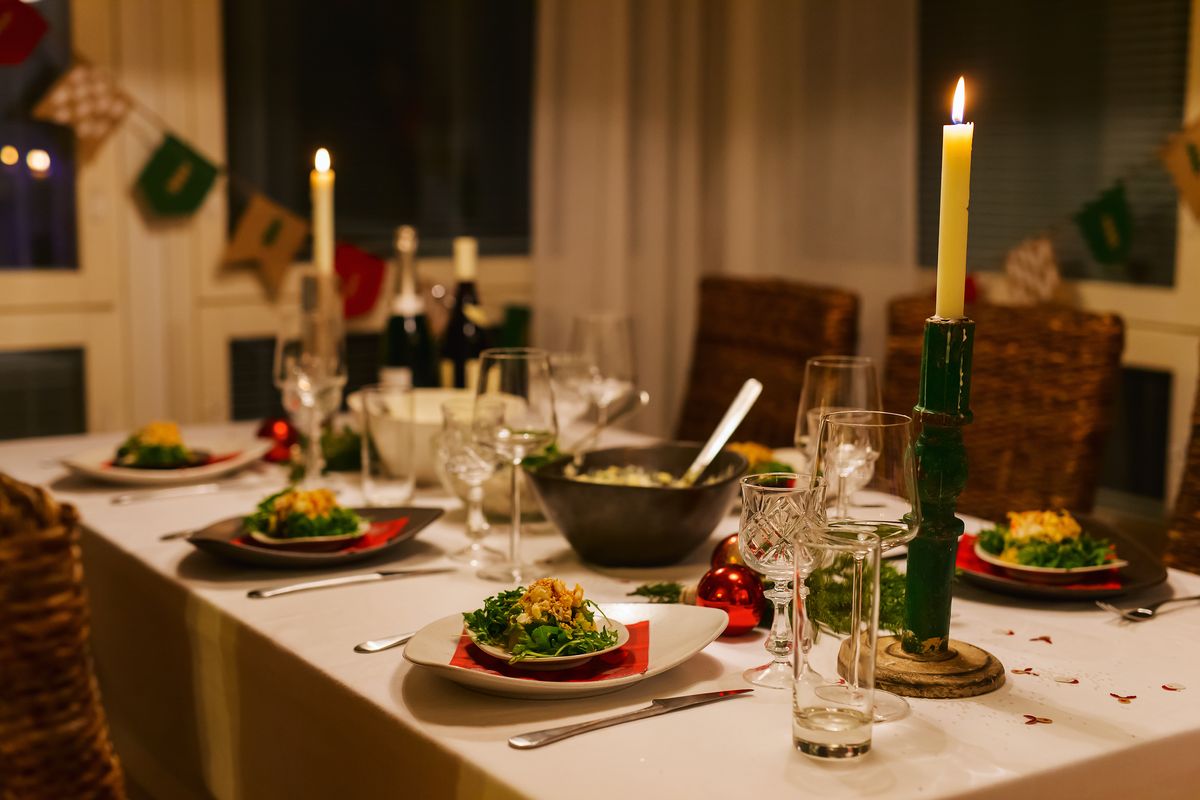 1. Stock up on drinks (alcoholic and non-alcoholic)
If there's something that can't be missing during a party, especially if it's a special evening like New Year's Eve, it's drinks. This means that you can't get away with only a sparkling wine for the midnight toast, but that you will need to stock up on alcoholic and non-alcoholic drinks (the latter are essential if the guest list also includes children and teenagers).
To leave guests speechless, you can play with color combinations and, in particular, with the color red, traditionally associated with New Year's Eve. Like? Proposing drinks based on blueberries, pomegranates, strawberries, or still based on a Malfy Gin with Orangeexcellent as an ingredient for citrus cocktails and aperitifs (for example, a gin and tonic all'arancia or a very popular Negroni with bitters and red vermouth), but also to accompany carpaccio, marinated white meats, roasts and salads.
2. Prepare a themed music compilation
If there is the fear that, in the long run, the wait for midnight could be boring, an element that has always been associated with entertainment can be exploited: music. In the hours before dinner, prepare a compilation with danceable songs, combining the great classics of the eighties, nineties and 2000s with the hits of the moment, which will surely get your guests out of their seats and immediately create a cool atmosphere.
Avoid genres that are too aggressive, introspective or "niche": the ideal is a mix tra pop, rock e dance musicwith some slow pieces to dance as a couple or to sing during the evening, perhaps while sipping a gin and tonic all'arancia o one gin with citrus (like the timeless gin lemon).
3. Turn the house into an event location
If you expect ten guests to go up – especially if, among these, there are also small children – then it is necessary to make some changes inside the apartment, to make it as similar to a location for events as possible. Start with a general cleaning, focusing in particular on the kitchen and bathrooms, and continue with a reorganization of the spaces: if you have a large dining room (or a large living room), use that room as the main area for the course of the evening. Remove the furnishings that can get in the way or be dangerous (for example, a floor lamp or a glass table) and the more fragile objects that you want to preserve from damage (such as paintings, carpets, cushions, vases, mirrors, ornaments, etc. right away).
4. Choose an original but balanced menu
Finally, we come to the central element of your New Year's Eve party: the food. What to propose for a house party? The temptation, in such cases, is to focus on super-elaborate and refined recipes, perhaps based on fish or with particularly valuable ingredients.
Yet, on these occasions, what really proves successful is simplicity: choose, therefore, tasty and non-trivial dishes, but at the same time balanced, trying to vary the menu as much as possible, in order to satisfy all palates. The ideal is a mix of traditional specialties (such as the ever-present zampone with a side dish of lentils) and others of contemporary inspiration, better if they can be made in a short time. Then find out about any food allergies and preferences of your guests, so as to propose, if necessary, gluten-free, egg-free, lactose-free or totally vegan variants.
Sign up for the Primo Chef newsletter to find out about new recipes, advice and news. Before anyone else.

Reserved reproduction © 2022 – PC

#organize #Years #Eve #party #home #simple #steps