How to recover overcooked pasta: useful tips and remedies
Here is a practical guide with very tasty advice on how to recover overcooked pasta and prepare delicious dishes.
To have perfect dishes and excellent taste you need to pay constant attention in the kitchen. However, a distraction can always happen. The price to pay is that of obtaining food with a bad taste and unappetizing products. An example of this is when you let the pasta cook. This is a fundamental ingredient in the preparation of first courses, and its consistency largely determines the complete result of the whole recipe. Fixing this is not easy, but it is certainly not impossible. For this reason, let's find out how to recover overcooked pasta and give a tasty twist to your recipes.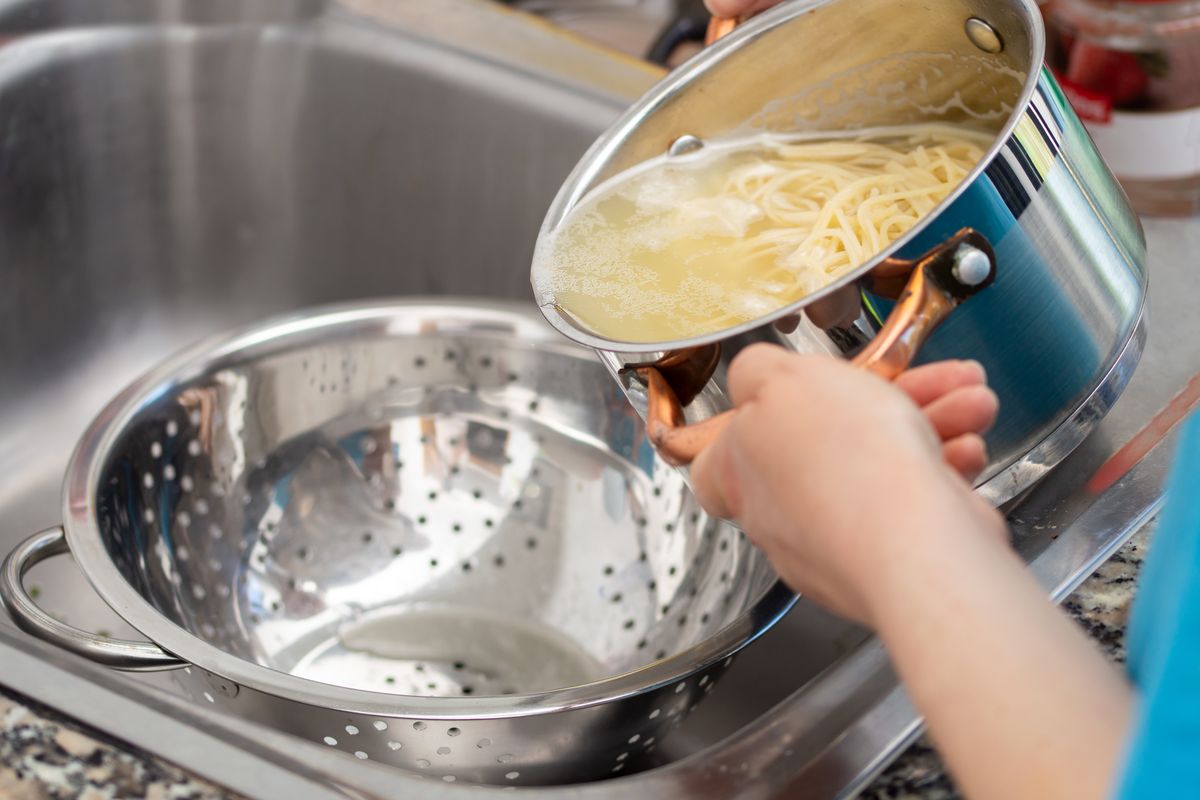 The tastiest tips on how to recover overcooked pasta
Most of the methods for recovering pasta when it is overcooked involve creating new recipes in which you can give vent to your imagination. In a practical way, you can recover it by seasoning it with tasty ingredients and baking it in the oven. You can dress it with béchamel, alone or combined with the sauce, and with lots of grated cheese and oil; then, leave it to brown in the oven (15 minutes, or a little less, at a temperature of 180°C will suffice).
In addition to gratin it in the oven, another delicious idea is to prepare a pasta omelette. The basic recipe includes beaten eggs and cheese, you can enrich it with what you prefer, from cold cuts to vegetables. Fry in a pan in abundant seed oil and a succulent outer crust will form. Alternatively, you can brown the oil and butter over medium-high heat, then add the pasta and toss it in the pan until it sets.
Another extreme but effective method to recover overcooked pasta
In addition to the anti-waste recipes for overcooked pasta, there is an extreme method to recover it. This too comes from abroad, to be precise from United States. The Americans, who very often – probably – are inclined to make mistakes in the kitchen, advise us to use cold water. When draining the pasta, if you notice that it is too hot, immediately prepare a saucepan full of cold water; dip the overcooked pasta in it and leave it to soak for a few seconds. The impact with the cold temperature immediately blocks the contraction of the starch, which is responsible for the mushy and sticky effect of the pasta, and firms up the product in a short time. Seeing is believing!
Sign up for the Primo Chef newsletter to find out about new recipes, advice and news. Before anyone else.

Reserved reproduction © 2023 – PC

#recover #overcooked #pasta #tips #remedies