Jam from apples – a simple and tasty recipe, how to cook step by step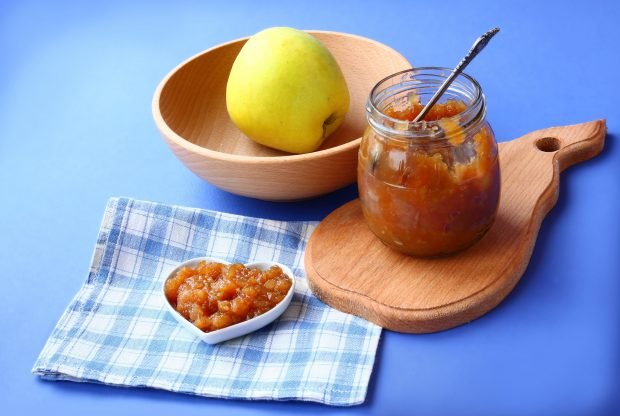 I love this apple jam recipe for its simplicity. If you bake apple slices in the oven, the delicacy will turn out to be a beautiful caramel color. Don't want to bother with the oven? Then boil the apples until soft. And so, and so it will turn out very tasty!
Step by step cooking recipe
Peel apples and cores, cut arbitrarily. Place apple slices on a parchment-lined baking sheet and bake in a preheated oven at 180°C for 20 minutes.
Smash the softened apples into a puree using a blender.
Place applesauce in a saucepan, add sugar and over low heat, stirring occasionally, boil the jam to the desired consistency. After 30 minutes of cooking, the jam will thicken slightly, and after an hour and a half it will become thick, like marmalade.
Fill small sterile jars with hot apple jam, seal tightly and cool. Store the finished jam in a cool dark place.
#Jam #apples #simple #tasty #recipe #cook #step #step