Ketchup from red cherry plum for the winter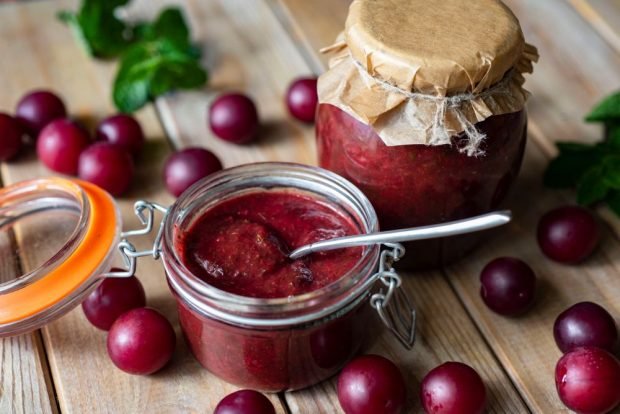 The birthplace of this sauce is sunny Georgia. Like most local dishes, it surprises with a contrasting taste and bright aroma. Red cherry plum ketchup is served with fried cheese, meat, fish and vegetable dishes.
Step by step cooking recipe
Rinse the cherry plum, place in a saucepan and cover with cold water.
Boil for 15 minutes, remove from heat and cool.
Rub the soft cherry plum through a sieve to get rid of the peel and pits.
Mix the resulting mass with tomato paste, chopped garlic, sugar and salt. Boil 15 minutes.
Add spices and cook for another 5 minutes.
Pour hot ketchup into sterilized jars and roll up.
#Ketchup #red #cherry #plum #winter