Lake Como bread and fruit cake
Let's prepare the miascia, the bread and fruit cake recipe that is part of the repertoire of quick and easy desserts, typical of northern Italy.
The preparation of miascia, the Lake Como cake, is the recipe for a rustic and anti-waste dessert, originally from the province of Como. This typical Lombard dessert is a sort of bread cake, enriched with other common and genuine ingredients. For this reason, it is also called "poor", despite the fact that its dough is very rich in flavours. To top it all off they think about it fresh fruit, such as pears and apples, and raisins. The presence of the stale bread in the compound of this typical product it makes the miascia di Bellagio rustic and fragrant, suitable for a snack or a lunch with friends.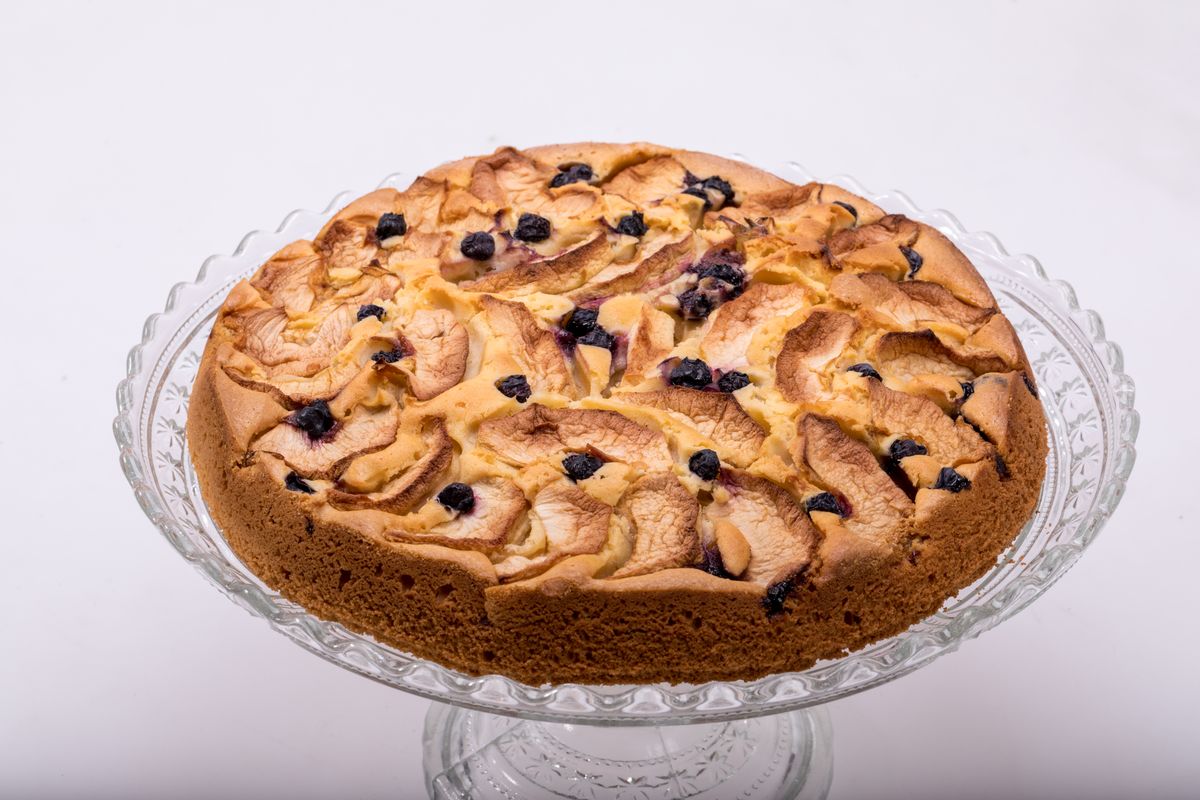 Preparation of miascia with the original recipe
Pour the milk into a saucepan and heat it on the stove.
Break up the stale bread, to reduce it into very small pieces, and put it in a bowl.
Cover it with hot milk, stir and leave soften per 30 minutes.
Soak the raisins in a bowl filled with water for 10 minutes.
When the bread is soft, add the sugar and the grated lemon zest.
Also add a pinch of salt and the egg. Stir to mix everything.
Pour the two flours onto the mixture, sifting them, and incorporate them.
Wash, peel and clean the apple and pear. Cut them diced.
Subsequently, add them to the dough for the sweet miascia and mix.
Take a round cake mold and line it with baking paper. Pour the mixture inside.
Distribute the raisins (well squeezed) and the knobs of butter on the surface.
Bake in the oven 180°C for about 1 no. After this time, let it cool and serve.
storage
The Miascia cake is a delicious and simple dessert with which to end a family lunch. If you have leftover, store it in an airtight container, at room temperature, for 3-4 days.
Another delicious Lombard dessert is the Cremona cake!
Sign up for the Primo Chef newsletter to find out about new recipes, advice and news. Before anyone else.

Reserved reproduction © 2023 – PC

#Lake #Como #bread #fruit #cake