Lecho on tomato juice for the winter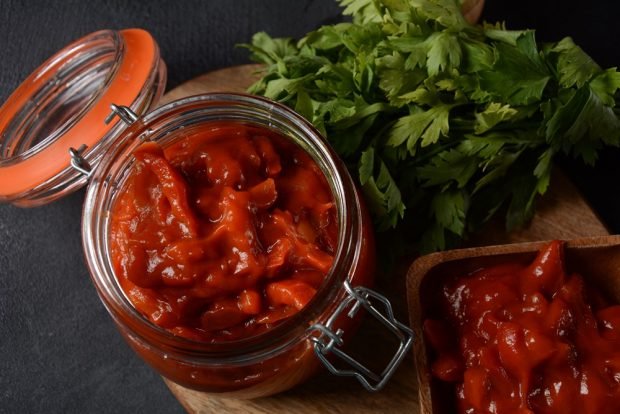 Natalia Hanin, stock.adobe.com
Today I want to share with you a unique recipe for canned lecho, which will be a real find for everyone who appreciates the combination of taste and health benefits. Its plus is that it is prepared with tomato juice, which is much easier and faster than with fresh tomatoes.
Step by step cooking recipe
Bring the tomato juice to a boil, add salt and sugar, and boil for 15 minutes.
Cut both types of pepper and send to the juice. Stew lecho for another half an hour.
5 minutes before the end, add spices and vinegar.
Roll up lecho in sterilized jars for the winter.
#Lecho #tomato #juice #winter