Gluten-free cherry cake, soft and delicious dessert also perfect for coeliacs and gluten intolerant, here are all the preparation steps!
Soft and delicious, this gluten-free cherry cake is a perfect dessert to use fresh cherries and thanks to the use of specific flours it can also be consumed by those who are intolerant to gluten. However, it is very important to check that the indication "gluten-free" or the symbol of the crossed out ear is present on the packaging of the ingredients used. Let's get right on it all'opera!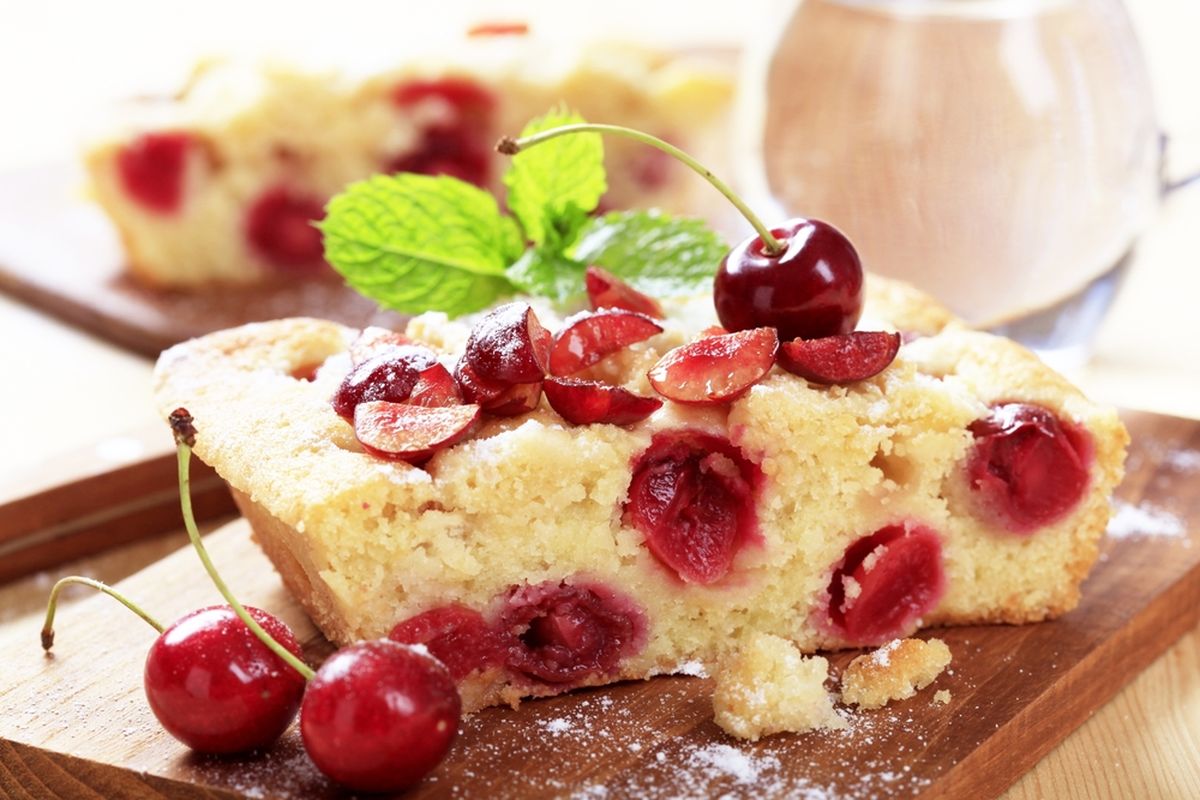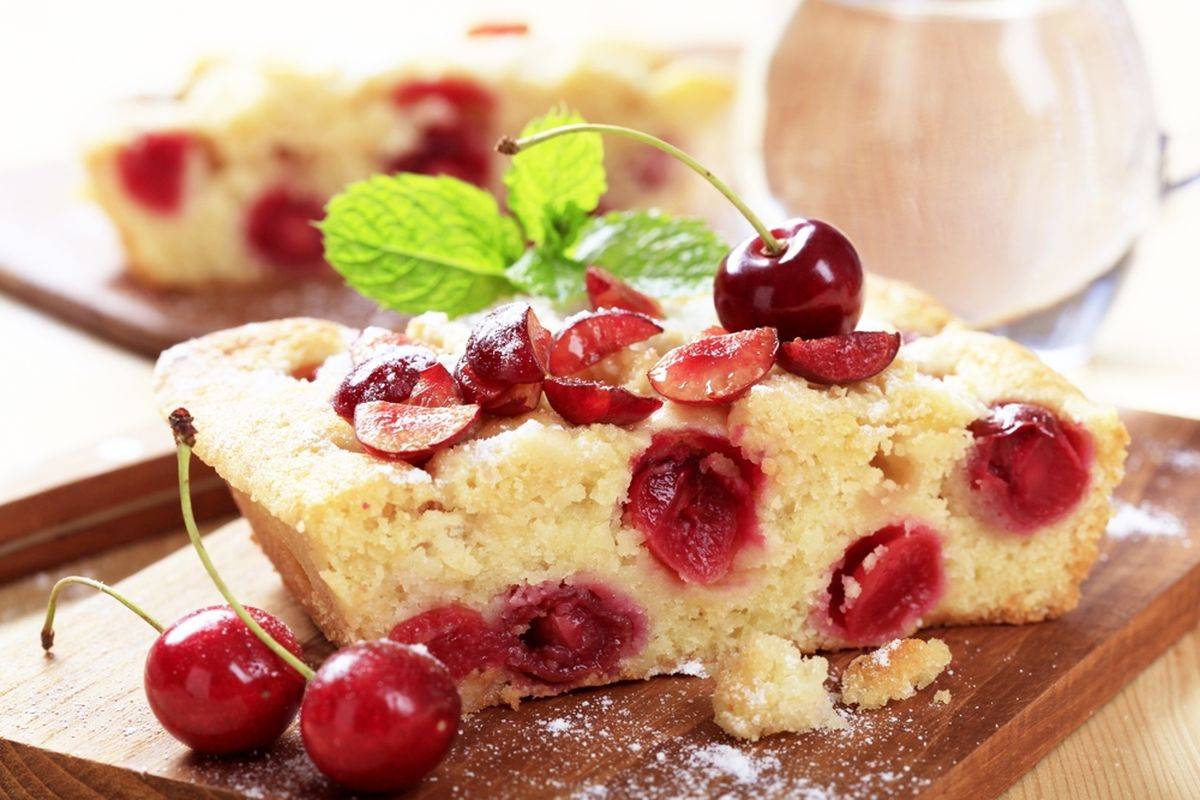 Preparation of gluten-free soft cherry cake
Cut the already washed and pitted cherries in half, put them in a bowl then mix them with a spoonful of sugar and the lemon zest to give them flavour. In the meantime, shell the eggs inside the bowl of the planetary mixer, add the sugar, salt and start beating to obtain a mixture frothy.
Sift the buckwheat flour, rice flour, starch and baking powder and add them one spoon at a time to the egg and sugar mix. Work everything in order to obtain a homogeneous mixture then add the oil and the cherries. Mix well and pour the mixture into a baking pan lined with parchment paper.
Roll out the dough well and bake in a preheated oven at 180°C for 35 minutes. When cooked, remove from the oven and leave cool down completely before dusting with icing sugar and serving.
We also suggest you prepare the cherry muffins: delicious! If you prefer, instead of cherries you can use other seasonal fruit to taste.
If you liked the gluten-free cherry pie recipe, discover all our recipes with cherries and preparation video.
storage
Keep the cherry pie under a glass bell for about 3/4 days. If it's very hot, put it in the fridge to prevent the fruit from deteriorating but before enjoying it, take it out in time.
Sign up for the Primo Chef newsletter to find out about new recipes, advice and news. Before anyone else.

Reserved reproduction © 2023 – PC

#luscious #dessert #recipe