meat, vegetables and fish but not only
The types of broth differ from each other due to the ingredients used. Here are the best known ones.
There is nothing truer in the kitchen than the saying that "anything goes". From the best-known versions, prepared and used such as those with meat, fish or vegetables, to the more imaginative ones put on the table by chefs, broth is a serious matter. It serves not only for serve some dishes (we are thinking of tortellini and passatelli) or prepare others (such as risotto), but also to make some recipes tasty and tasty. Let's see together what types of broth are and how they are prepared.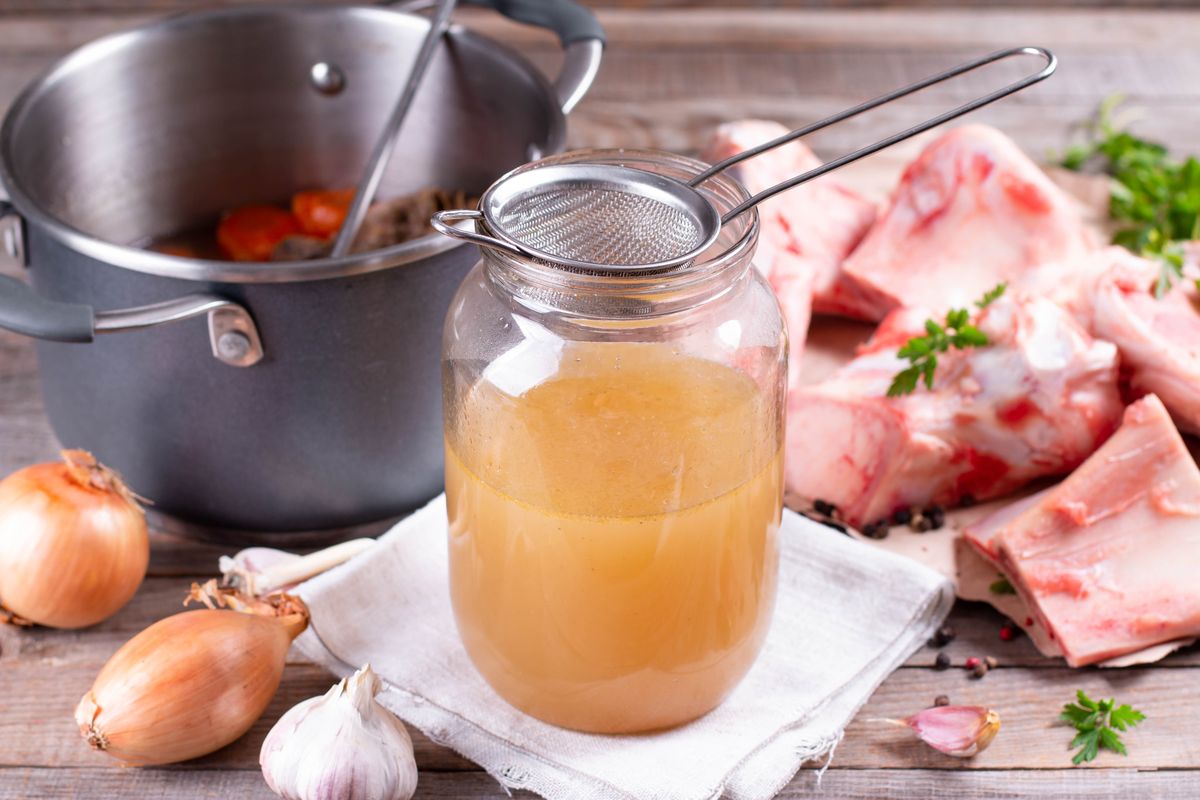 Beef broth
It is undoubtedly the best known and prepared for family Sundays. The meat broth can be prepared with different cuts: if you use a single type you will have a first brothwith two kinds a broth of second, and so on. As mentioned in the intro, it's perfect for cook and serve typical traditional first courses like tortellini and passatelli. To prepare it you need:
500 g of Biancostato
300 g of beef shoulder
700 g of mixed bones of beef (or veal)
4 liters of water
1 large onion
2 carrots
1 stick of celery
2 sprigs of fresh parsley
cloves to taste
black peppercorns to taste
sale q.b.
3-4 bay leaves
Combine all the ingredients in a saucepan, cover with water and bring to the boil, leaving to cook for 3 hours. After this period of time, skim the surface and filter everything 2-3 times before using it.
Capon broth is also more refined and perfect for tortellini, the preparation of which is reminiscent of chicken broth. However, the capon has tastier meat and the long cooking allows you to extract all the taste.
Chicken broth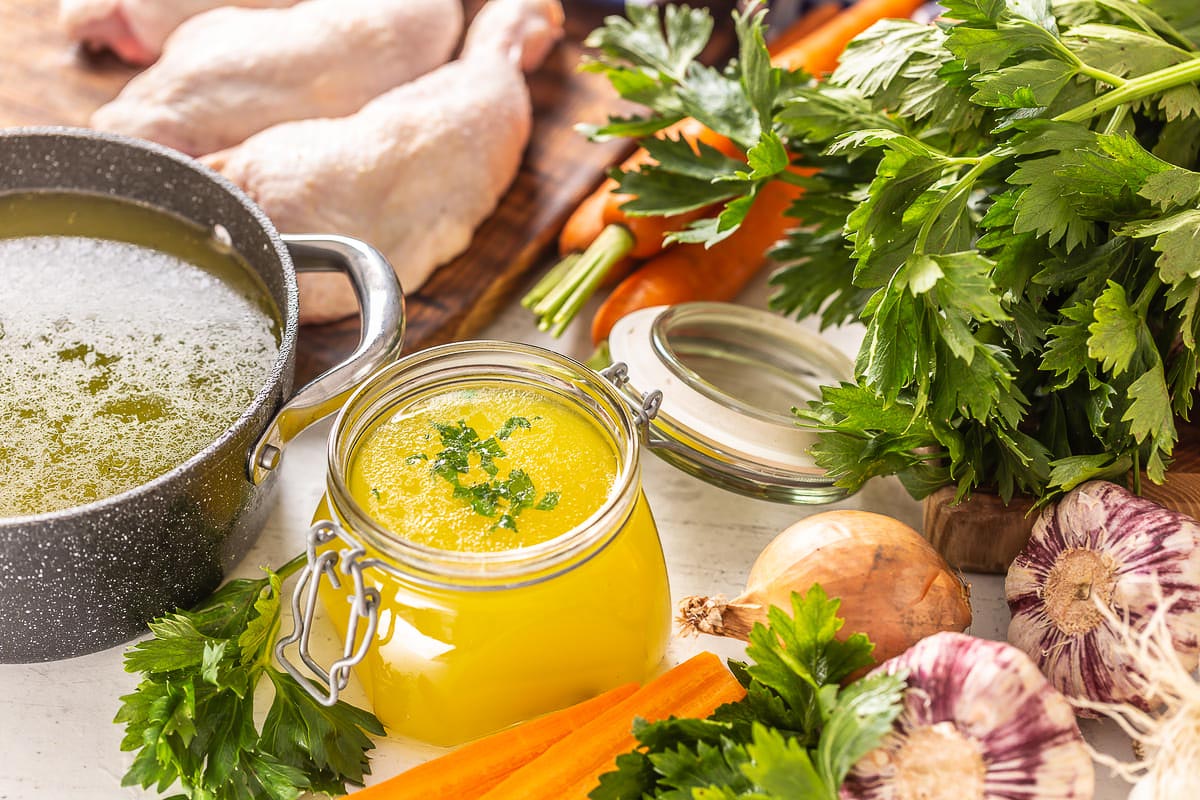 Chicken broth is a lighter variety of beef broth, perfect for creating simple first courses in broth. Considered the panacea for all ills, it is simpler to prepare than the previous one. In this case you will need:
1 chicken (or hen)
2 liters of water
1 stalk of celery
1 onion
1 carrot
1 bunch of parsley
sale q.b.
6 peppercorns
Put all the cold ingredients in a saucepan, cover with water and cook for one hour starting from the boil. As the fat rises to the surface, remove it with a slotted spoon. Filter everything and serve.
Vegetable broth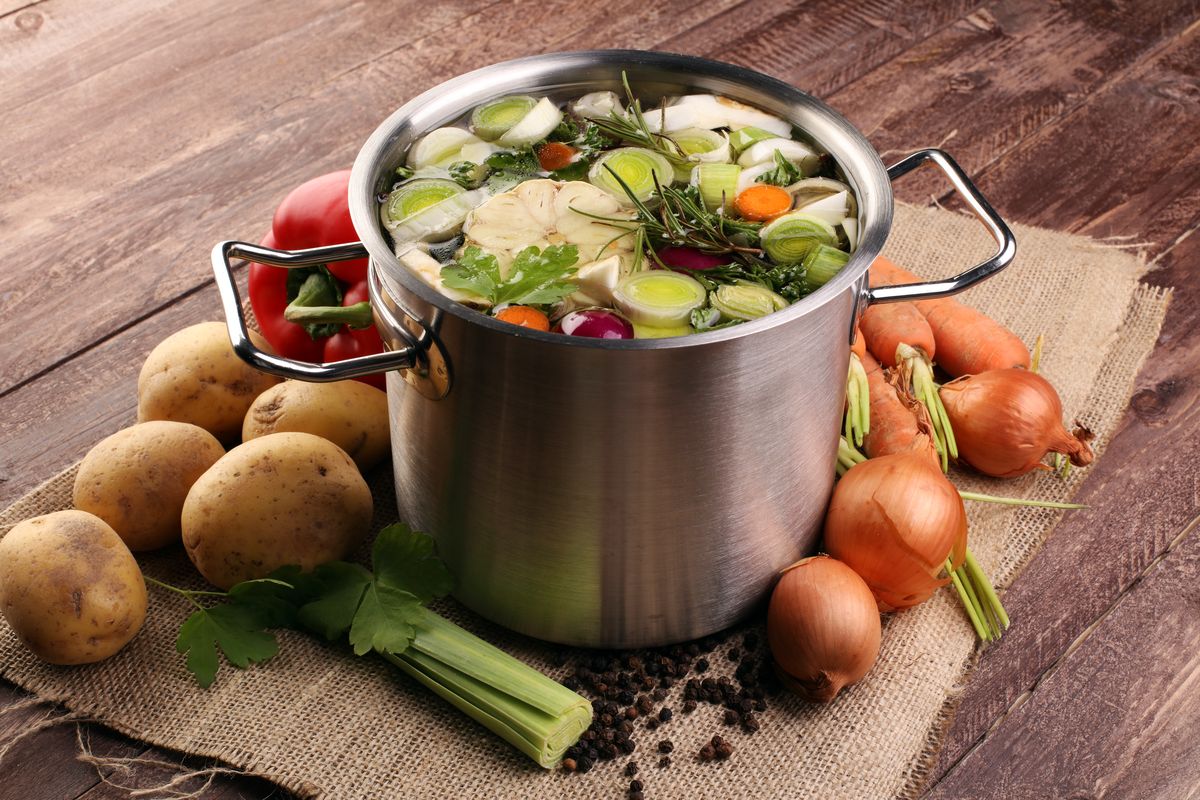 Excellent for preparing risottos, vegetable broth is perhaps the easier to prepare. In fact, it will be enough to cook the vegetables in water to obtain a tasty and aromatic liquid. As far as vegetables are concerned, in addition to the canonical ones such as celery, carrot and onion, you can add pumpkin, leeks, tomatoes and much more.
2 liters of water
250 g of carrots
250 g of white onions
200 g of celery
black pepper to taste
sale q.b.
2 tomatoes
1 bay leaf
Even in this case it is sufficient to cook all the ingredients starting cold for one hour. Once filtered, the vegetable broth is ready for your recipes.
Fish soup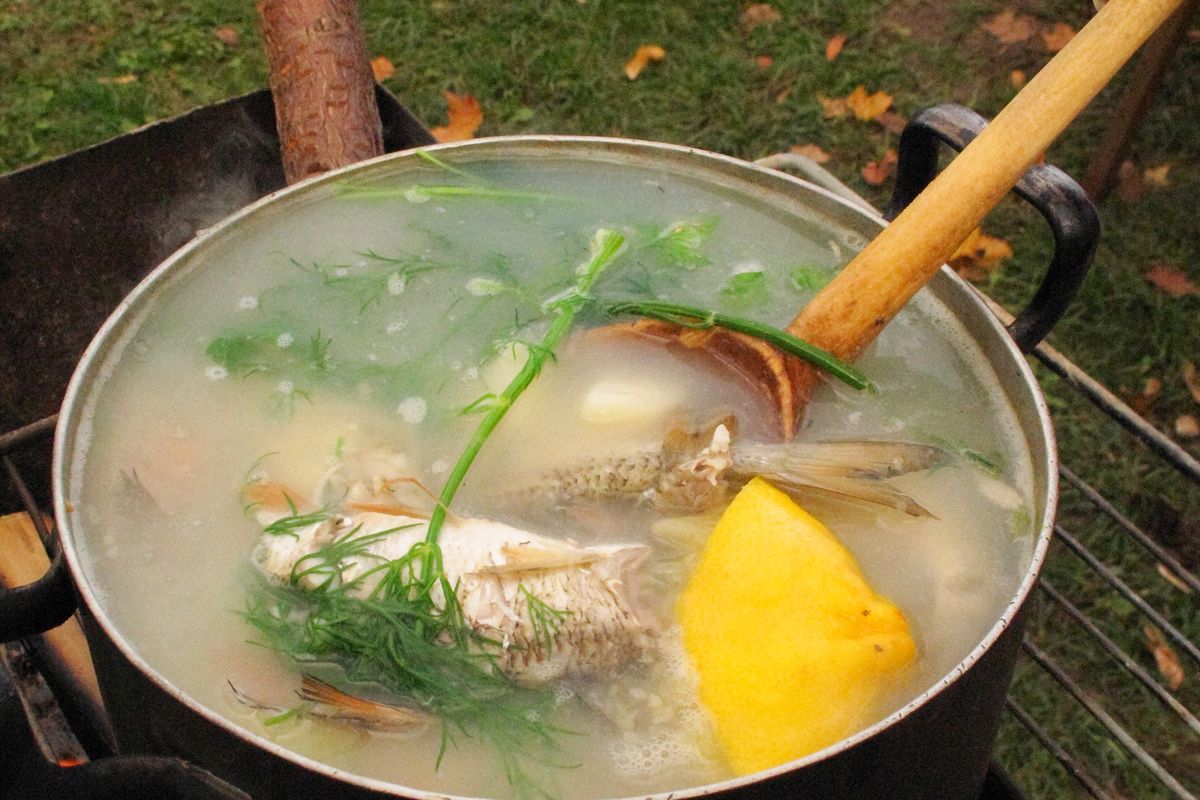 There are several types of fish broth. The "purest" one is obtained by cooking a whole fish in water, adding any herbs and vegetables. Then there is the fumet, obtained from fish scraps and perfect for preparing risottos and soups. Always prepared with leftovers is the bisque, but this time it is shellfish waste. Here's what you need for an excellent fish stock:
1.5 liters of water
1 kg of fish waste
aromatic herbs to taste
1 stick of celery
1 glass of white wine
1 onion
1 carrot
black peppercorns
coarse salt
Combine the scraps and the vegetables cut into chunks in a saucepan, then deglaze with the wine before covering everything with water. Let it cook for an hour, adjusting the salt. Filtrate the comic by pressing the scraps well so as to extract all the flavour.
Dashi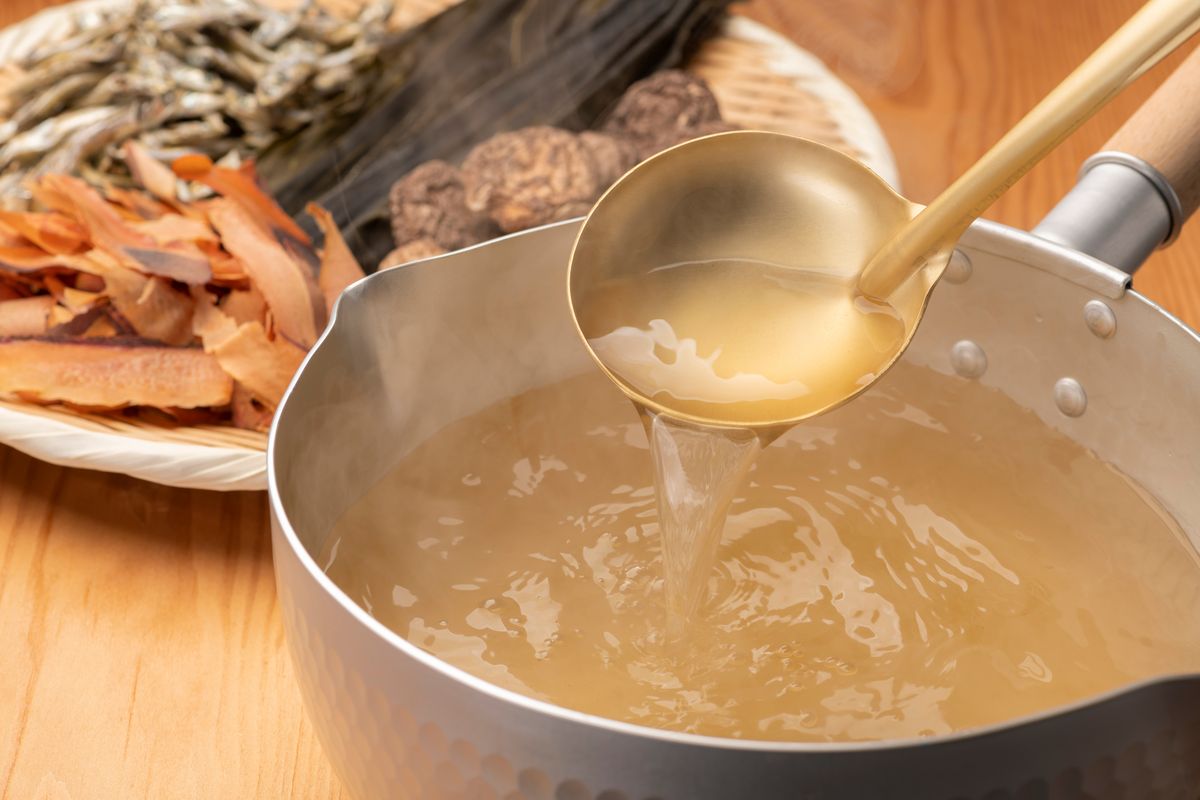 The dashi is a typical Japanese broth which can be eaten on its own or used to prepare ramen or miso soup. It consists of only three ingredients and is really simple to prepare:
2 liters of water
30 g in kombu algae
25g di katsuobushi
After having rehydrated the seaweed broken up with your hands in half the water for 40 minutes, add the other water and bring everything to the boil. Leave to go over low heat for 15 minutes then add the katsuobushi and bring to the boil for 10 minutes. Turn off, let cool and filter everything before using it.
Sign up for the Primo Chef newsletter to find out about new recipes, advice and news. Before anyone else.

Reserved reproduction © 2022 – PC

#meat #vegetables #fish