Meatballs in a creamy sauce in a pan recipe with step by step photos and video
Step 1: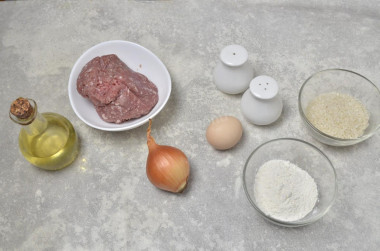 How to make meatballs in a creamy sauce in a pan? Prepare food. Minced meat is suitable from any type of meat, I have beef-pork. You can take both ready-made and made by yourself. It is better to take round rice – meatballs will not fall apart with it.
Step 2: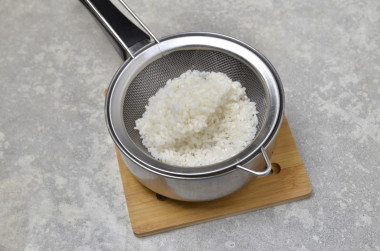 First, prepare the rice. Rinse the cereal in several waters, then fill it with clean cold water and put on fire. As soon as the water boils, remove the saucepan from the heat and pour the rice into a sieve. It doesn't need to be washed. Leave the rice to cool.
Step 3: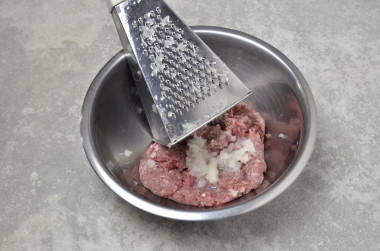 In the meantime, take care of the stuffing. Peel and chop the onion in any way – with a knife, in a blender or on a grater. I always rub the onion to make the minced meat juicier.
Step 4: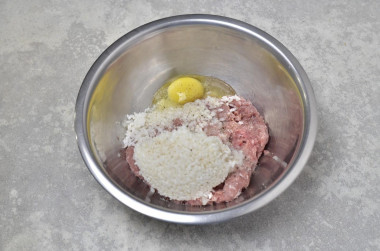 Pour half-boiled rice to the minced meat, beat in the egg. Salt and pepper to taste. You can also add your favorite spices.
Step 5: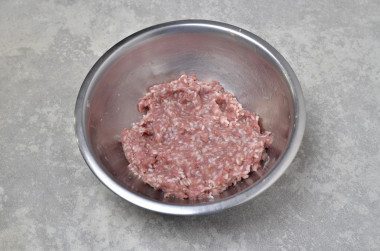 Mix well with your hands. It should turn out viscous and homogeneous.
Step 6: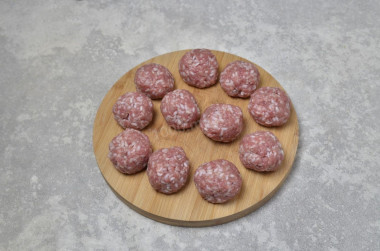 Roll the minced meat into balls the size of a walnut or slightly larger. I got 11 out of half a serving.
Step 7: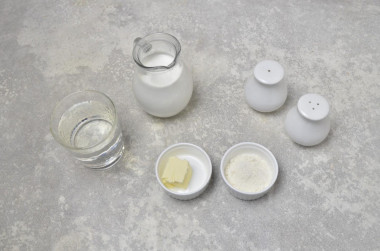 Prepare ingredients for the sauce. Take cream with a fat content of 10-20%. Instead of meat broth, you can use vegetable or plain water, as I did.
Step 8: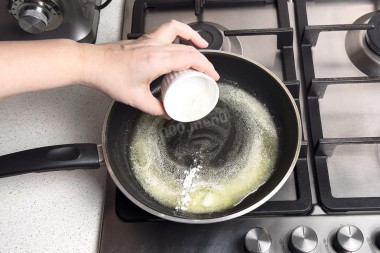 For the sauce, melt the butter in a skillet over low heat. Pour flour into it and quickly mix it with butter.
Step 9: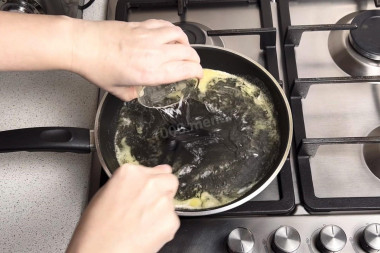 Pour the broth or water into the butter-flour mixture. Stir and bring to a boil.
Step 10: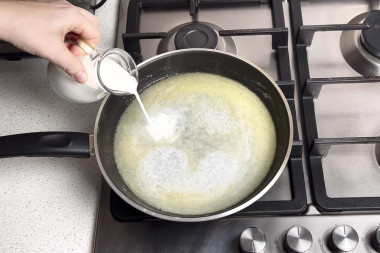 Pour in the cream, stir. Salt and pepper to taste. If you use broth, then consider its salinity. Heat the sauce, but do not bring to a boil. Remove the saucepan from the heat and set aside.
Step 11: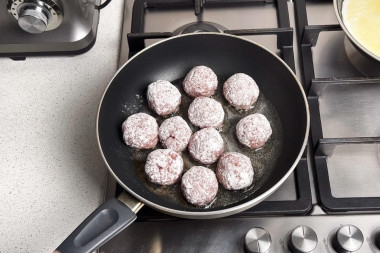 In another skillet, heat vegetable oil for frying. Dip the meatballs in flour and place in the pan.
Step 12: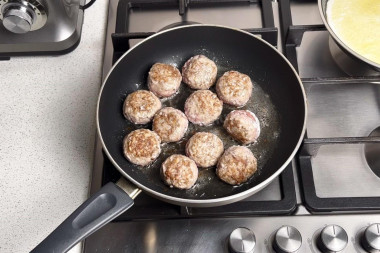 Fry the meatballs over high heat until golden brown on all sides.
Step 13: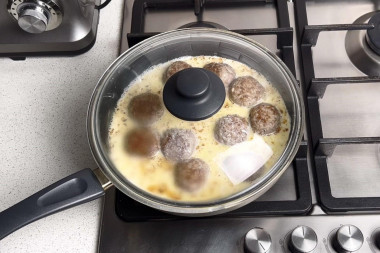 Then pour the cream sauce over the meatballs. It is quite liquid, but with further quenching it will thicken. Cover the pan with a lid, reduce the heat to low. Simmer meatballs for 20-30 minutes, depending on size.
Step 14: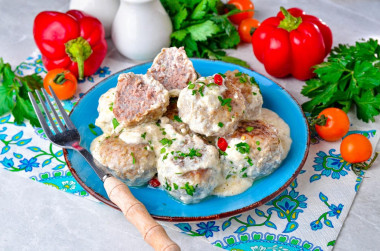 Serve meatballs with any side dish to the table. Bon appetit!
#Meatballs #creamy #sauce #pan #recipe #step #step #photos #video