Melopita, the original Greek recipe
Melopita is a honey cake from Sifnos which in preparation resembles the recipe of a cheesecake. Here's how to prepare this delicious dessert.
Melopita is a Greek cheesecake prepared with cottage cheese, honey in large quantities and eggs typical especially of the city of Sifnos. It is a delicious dessert that differs from the more classic cheesecake recipes due to the absence of a biscuit base. In fact, this typical Greek dessert is almost as soft as a soufflé and is cooked in the oven before being served.
The aroma that characterizes the Greek melopita can vary according to the recipes. In addition to the persistent one of honey, in fact, you can find the lemonthe vanilla o to orange zest. We have opted for a combination of the first two in order to bring some of the aromas of this area to the table. We really recommend you try this simple dessert: it won't disappoint you.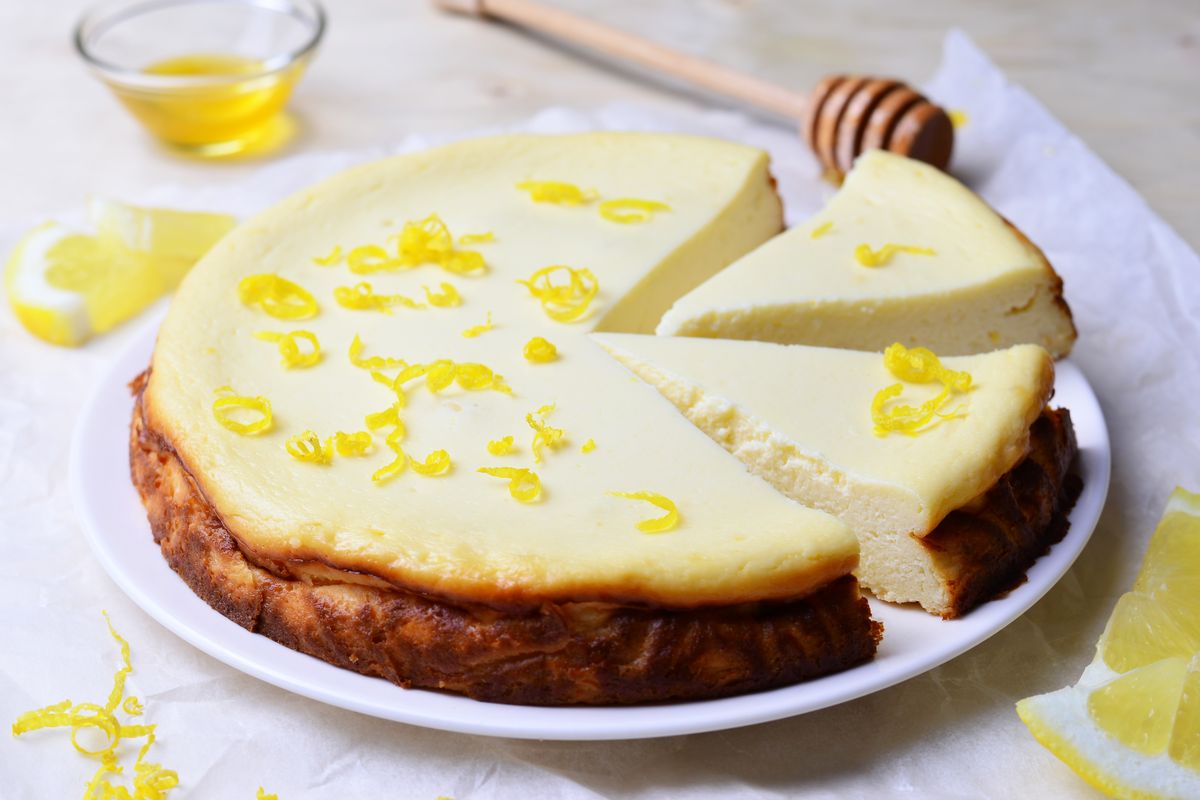 How to prepare Melopita of Sifnos
First leave drain the ricotta in a fine mesh sieve for 20 minutes so that it dries up and loses some of the whey.
Then work it in a bowl with the honey, the flavourings, the eggs and the cornstarch until you obtain a smooth smooth cream and free of lumps. You can make the task easier by using kitchen whisks.
Grease and flour or cover with parchment paper one 20cm mould in diameter and pour the mixture, leveling it well.
Bake in a preheated oven 180°C for 45 minutes until the surface is golden brown. Let it cool completely before removing it from the mold and serving it.
Another typical product that has honey as the main ingredient is baklava, typical of Middle Eastern countries and also widely cooked in Greece. Otherwise you can always fall back on a classic Philadelphia cheesecake.
storage
The melopita can be kept in the fridge for 2-3 days. We advise you to bring it back to room temperature before serving.
Sign up for the Primo Chef newsletter to find out about new recipes, advice and news. Before anyone else.

Reserved reproduction © 2023 – PC

#Melopita #original #Greek #recipe