Miracle with pumpkin in a pan recipe with photo step by step
Step 1: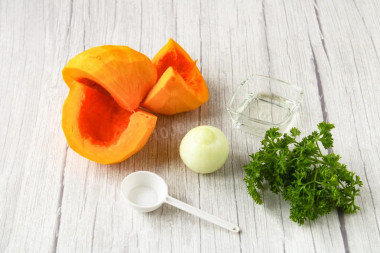 How to make a miracle with pumpkin in a pan? First you can make the filling. Prepare the necessary products for her.
Step 2: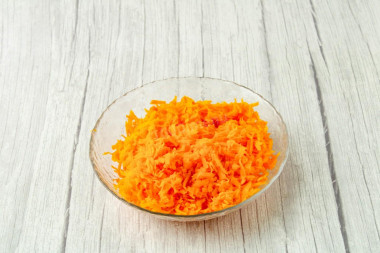 Peel the pumpkin from the skin and seeds. Grate the pumpkin on a coarse grater.
Step 3: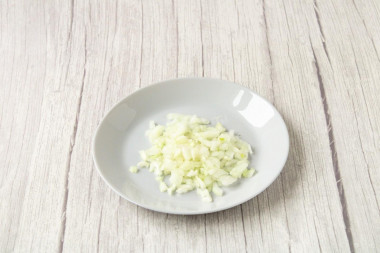 Peel onion, wash. Cut the onion into small cubes.
Step 4: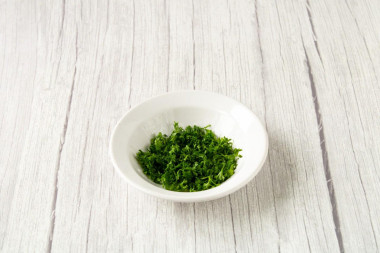 Wash the greens, dry, finely chop. You can use dill instead of parsley.
Step 5: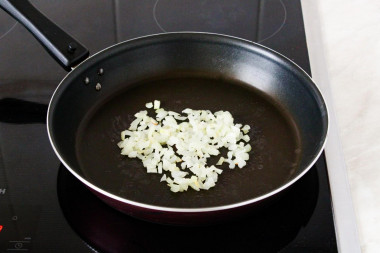 Fry the onion in a pan with vegetable oil, stirring occasionally until it becomes almost soft.
Step 6: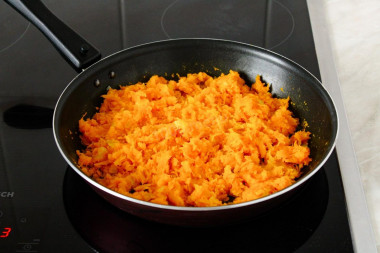 Add chopped pumpkin to the skillet. Fry the vegetables over moderate heat, do not forget to stir. Salt the filling during cooking. You can add any spices you want.
Step 7: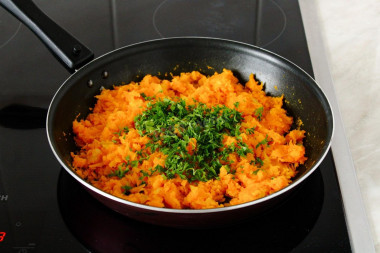 When the pumpkin becomes soft, add the prepared greens, mix. Cool the finished filling.
Step 8: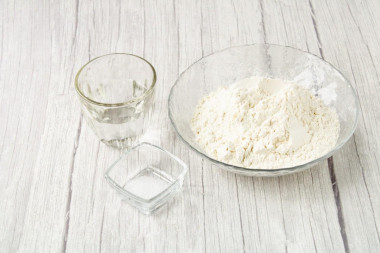 While the filling is cooling, make the dough. It is better to take water not cold, but slightly warm.
Step 9: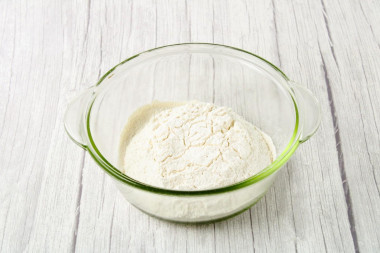 Sift the flour into a spacious bowl to remove any unwanted particles. Mix flour with salt.
Step 10: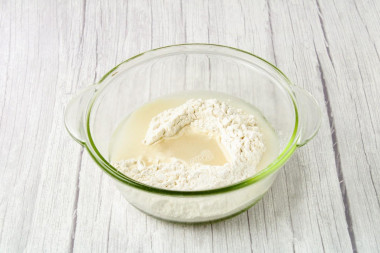 Pour water into the flour, mix and start kneading the dough. Keep an eye on the consistency of the dough while kneading. If it gets too steep, add some water. If, on the contrary, it is viscous, add a little flour.
Step 11: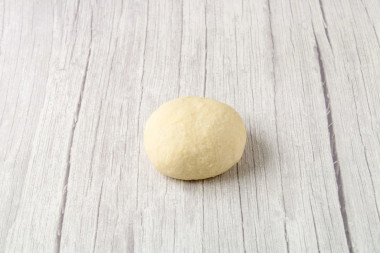 The dough should be homogeneous and smooth. It is soft and cuddly. Wrap the dough in a bag or cling film and leave it on the counter for 20-30 minutes. During this time, the gluten in the flour will swell, and the dough will become more elastic and pliable.
Step 12: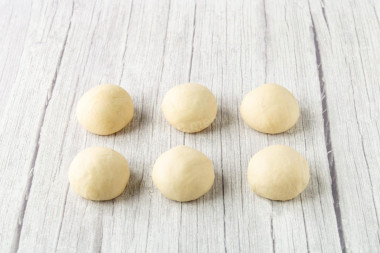 Divide the dough into equal parts, the number of which will depend on the desired size of the miracle. I divided it into 6 parts.
Step 13: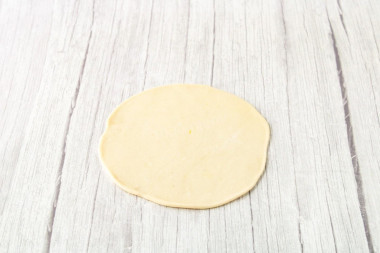 Roll each part of the dough into a round thin cake.
Step 14: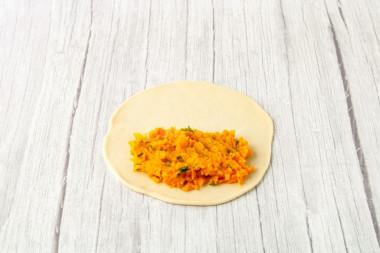 Spread the pumpkin filling on one half of the tortilla.
Step 15: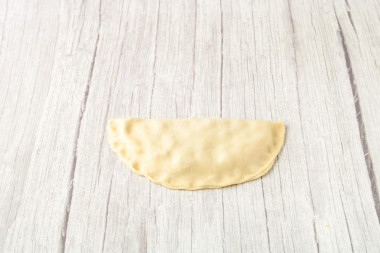 Close the filling with the second half of the dough, connect the edges well.
Step 16: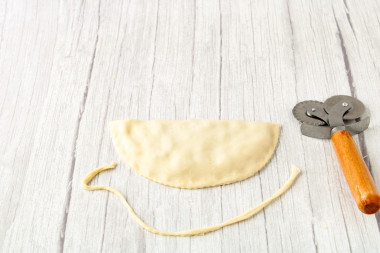 To make the edges of the miracle even, you can trim them with a dough roller. But this is optional.
Step 17: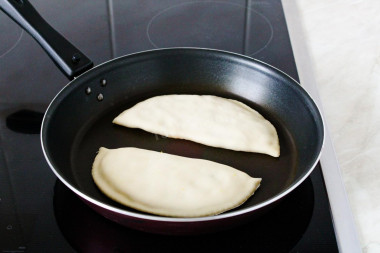 Fry the miracle in a dry frying pan over moderate heat first on one side.
Step 18: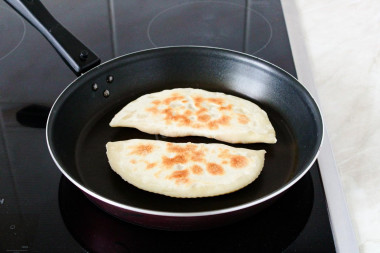 When the miracle is browned, turn them over to the other side and fry until cooked. While the tortillas are frying, form the following ones.
Step 19: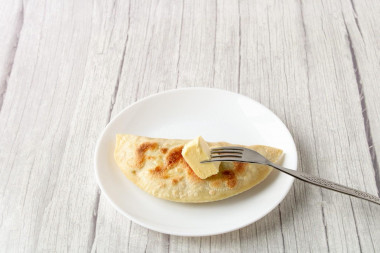 Grease hot miracles with butter on top.
Step 20: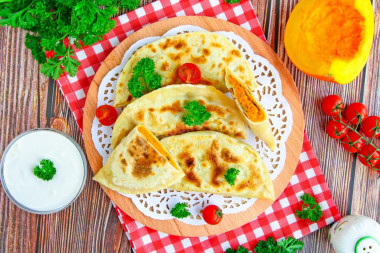 Serve immediately to the table. They can be both an independent dish and an addition to lunch or dinner. Bon appetit!
#Miracle #pumpkin #pan #recipe #photo #step #step