Mushroom cookies in the form of gas recipe with photo step by step
Step 1: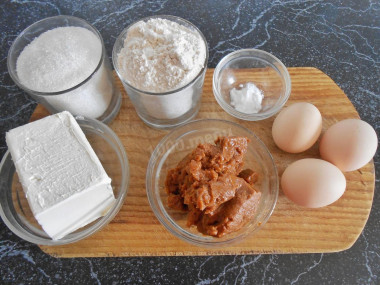 How to make mushroom shaped cookies on gas? Take the necessary products from the list. Margarine take creamy with a high percentage of fat.
Step 2: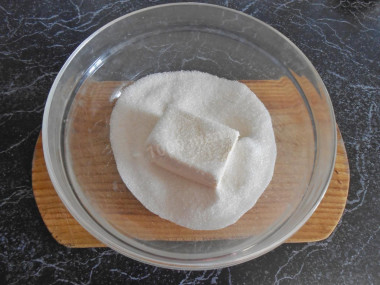 Mash soft margarine with granulated sugar with a fork. Cooking gloves can be used to mix the ingredients.
Step 3: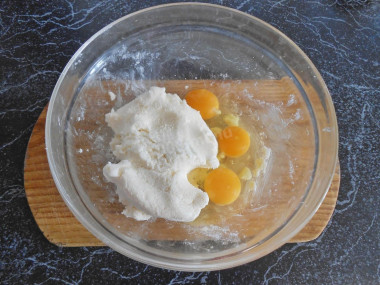 Add chicken eggs to the creamy mass and mix well with a fork. Or hands in culinary gloves.
Step 4: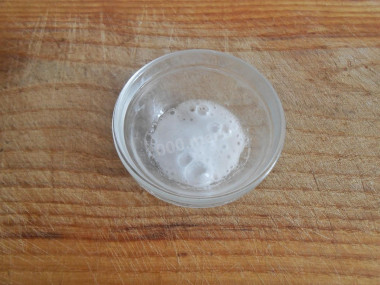 Quench the baking soda with table vinegar. There will be a hiss at first, as it should be.
Step 5: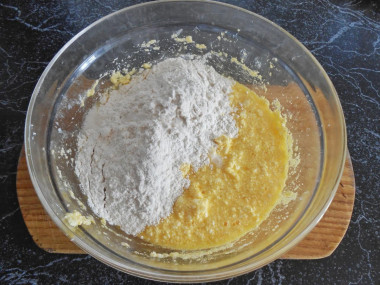 Pour the sifted flour and soda slaked with vinegar to the egg-creamy mass.
Step 6: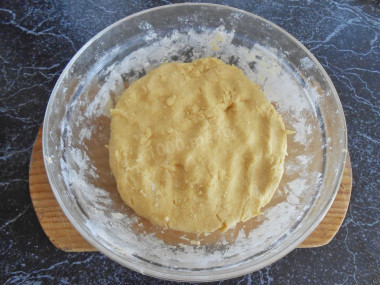 Knead with your hands a soft and elastic dough. It will stick a little to your hands, as it should be. Do not add more flour, otherwise the cookies will turn out hard and dense.
Step 7: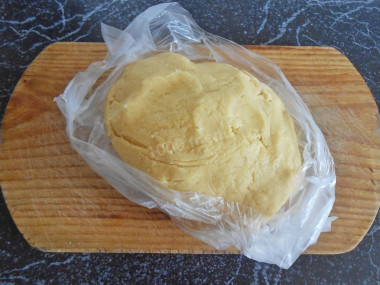 Transfer the dough to a bag or wrap in cling film. Place in refrigerator for 20-30 minutes.
Step 8: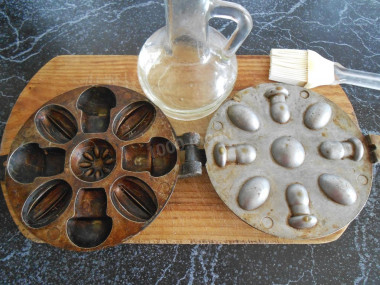 Lubricate the mold for mushrooms (hazelnut) generously with vegetable oil. This needs to be done just before the first batch. Put the mold on the gas to heat up.
Step 9: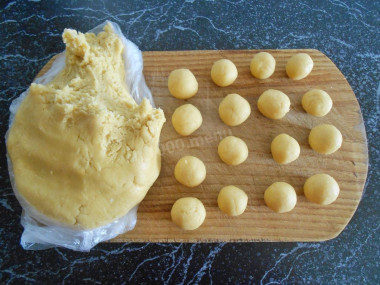 Meanwhile, roll into small balls slightly smaller than a walnut. Use culinary gloves or lightly wet your hands with water for this.
Step 10: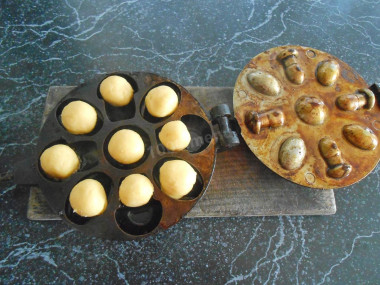 Arrange the balls of dough in the recesses of the form, which is already well heated. Close the hazel and press down a little. Excess dough will come out of the mold, remove it with a knife so that it does not burn on the stove.
Step 11: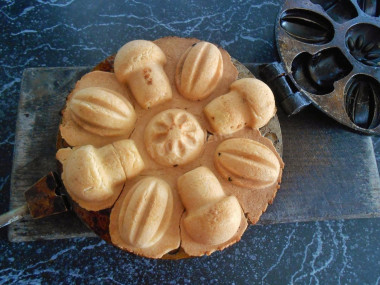 Cook mushrooms on gas over medium heat until golden brown, periodically turning the pan over for even baking. Cookies are fried very quickly, do not go far from the stove.
Step 12: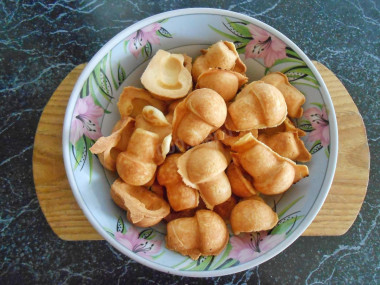 Divide the hot halves of the mushrooms among themselves, put them in a container and cool.
Step 13: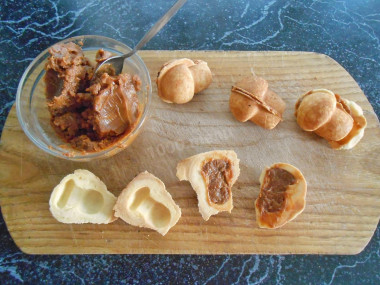 Fill each half of the mushroom with boiled condensed milk and connect together.
Step 14: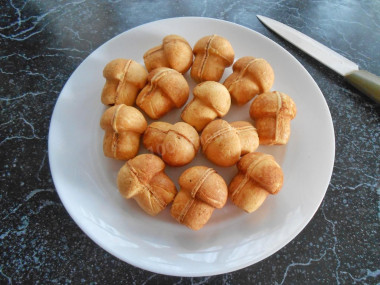 With a sharp knife, cut off any irregularities around the perimeter of the mushrooms.
Step 15: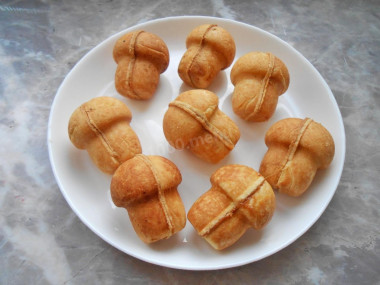 Serve a treat with a cup of aromatic tea. Happy tea drinking everyone!
#Mushroom #cookies #form #gas #recipe #photo #step #step