Mushrooms chicken sour cream julienne cheese recipe with photo step by step and video
Step 1: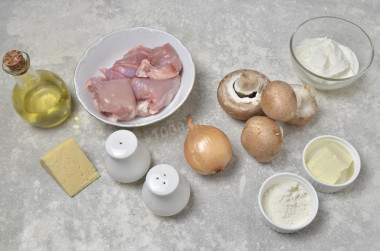 How to make julienne with mushrooms, chicken, sour cream, cheese? Prepare food. In addition to the legs, you can take any parts of the chicken, on the bone or without, I have thigh fillets. Sour cream is suitable for any fat content. You can use cream instead.
Step 2: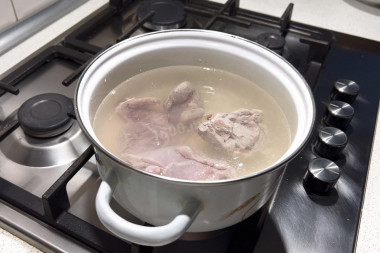 Boil the chicken first. Boil clean water, salt it. Throw the chicken in boiling water and boil it until tender, the cooking time will depend on what parts you have. I cooked the thigh fillet for 40 minutes. Cool the meat directly in the broth – so it will be juicier. You can also choose not to boil the chicken, but to fry it.
Step 3: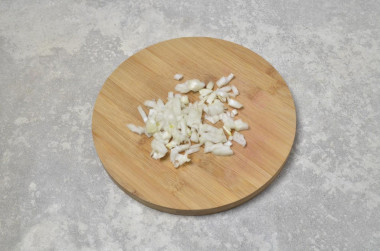 Peel the onion and cut into small cubes.
Step 4: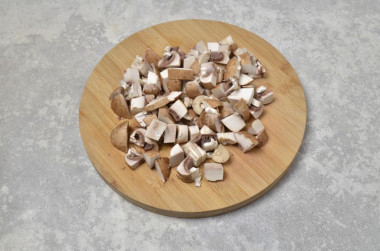 Rinse mushrooms carefully to remove impurities. Do not wet them too much – saturated with moisture, the mushrooms become watery and not tasty. Dry clean mushrooms with paper towels. Cut them into small pieces.
Step 5: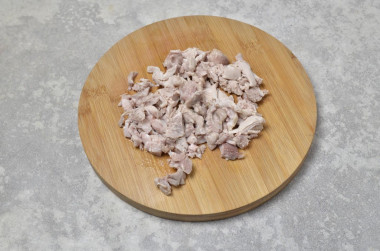 Finely chop the chicken meat as well. If you have chicken parts with bones, then first separate the meat from them.
Step 6: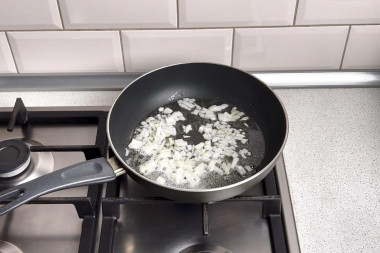 Heat up a frying pan over medium heat. Pour vegetable oil on it for frying and put a piece of butter. Creamy will give the products a pleasant taste, and vegetable will not let it burn, as it has a higher combustion temperature. Put the chopped onion into the oil. Fry it for a few minutes until translucent.
Step 7: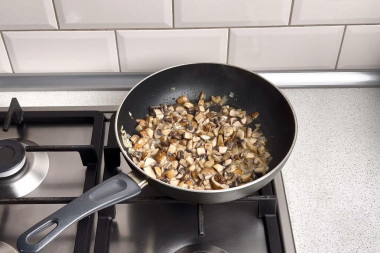 Put the mushrooms on the onion, mix. Salt and pepper them. Mushrooms will release a lot of liquid from salt. Fry them, stirring, until it evaporates, about 10 minutes.
Step 8: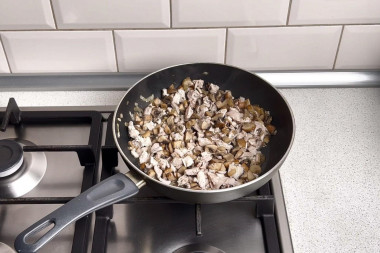 Then put the chicken into the pan. Stir.
Step 9: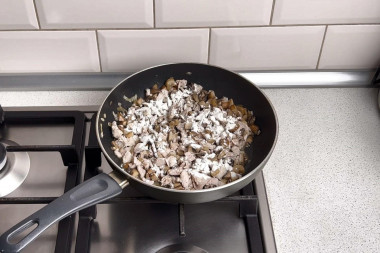 Add flour and mix again.
Step 10: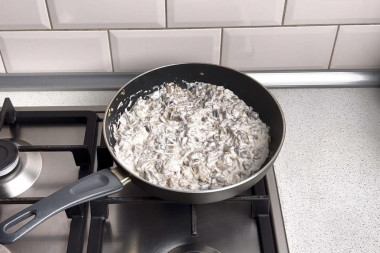 Immediately put the sour cream, mix and wait for the boil. If the sauce seems too thick, then pour in a little hot water, bringing it to the desired consistency. Cover the pan with a lid and simmer the chicken and mushrooms for a couple of minutes.
Step 11: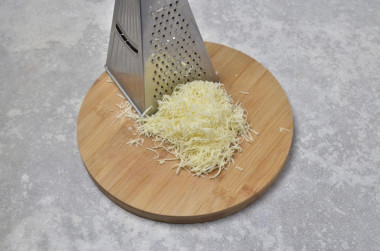 Grate the cheese on a medium grater.
Step 12: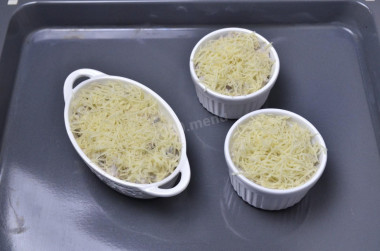 Take a suitable dish for roasting julienne. Put the resulting mass into it. Sprinkle grated cheese on top of julienne. Place it in an oven preheated to 180°C.
Step 13: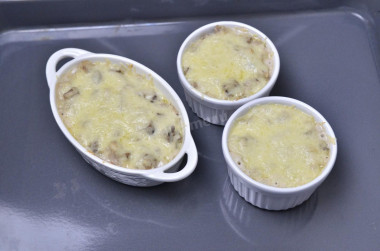 Wait for the cheese to melt, it will take 10-15 minutes. Then take the molds with julienne out of the oven.
Step 14: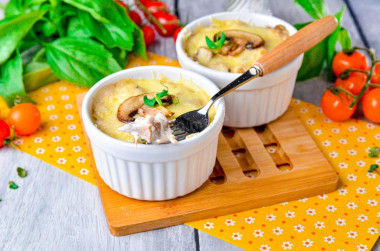 Serve julienne to the table. Enjoy your meal!
#Mushrooms #chicken #sour #cream #julienne #cheese #recipe #photo #step #step #video