Nectarines in syrup halves – a simple and tasty recipe, how to cook step by step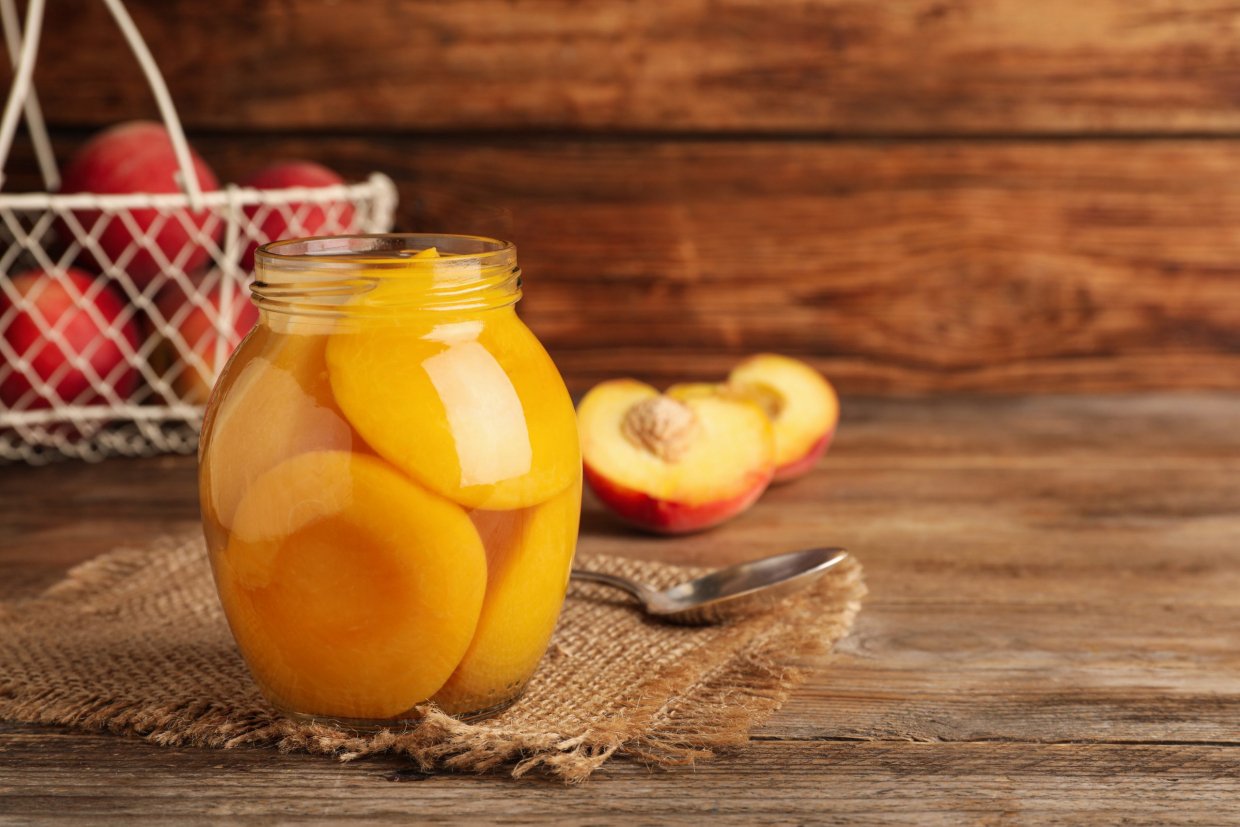 Prepare fragrant nectarines in syrup at the height of summer and after 6-8 weeks enjoy the most delicate taste of these fruits. I like to simply serve nectarines to the sweet table or use them as a filling in pastries, as an addition to puddings and other desserts.
Ingredients
Nectarine –




25

PCS.

Water

–


1,25

l

Sugar

–


500

Mr

Lemon acid

–


2,5

c.l.
Step by step cooking recipe
Wash hard nectarines, wipe with a kitchen towel, cut in half, remove the seeds. Boil water at the same time.
Fill pre-sterilized jars with halves of nectarines to the top, pour boiling water and cover with lids. Leave to infuse for at least 1 hour.
Then drain the liquid from the jars into the pan, add sugar and citric acid, bring to a boil and pour back into the jars.
Roll up jars of nectarines with sterile lids, wrap and cool upside down. After a day, remove the jars of nectarines in syrup in a cool place.
#Nectarines #syrup #halves #simple #tasty #recipe #cook #step #step