New Year's salad with avocado – a simple and delicious recipe, how to cook step by step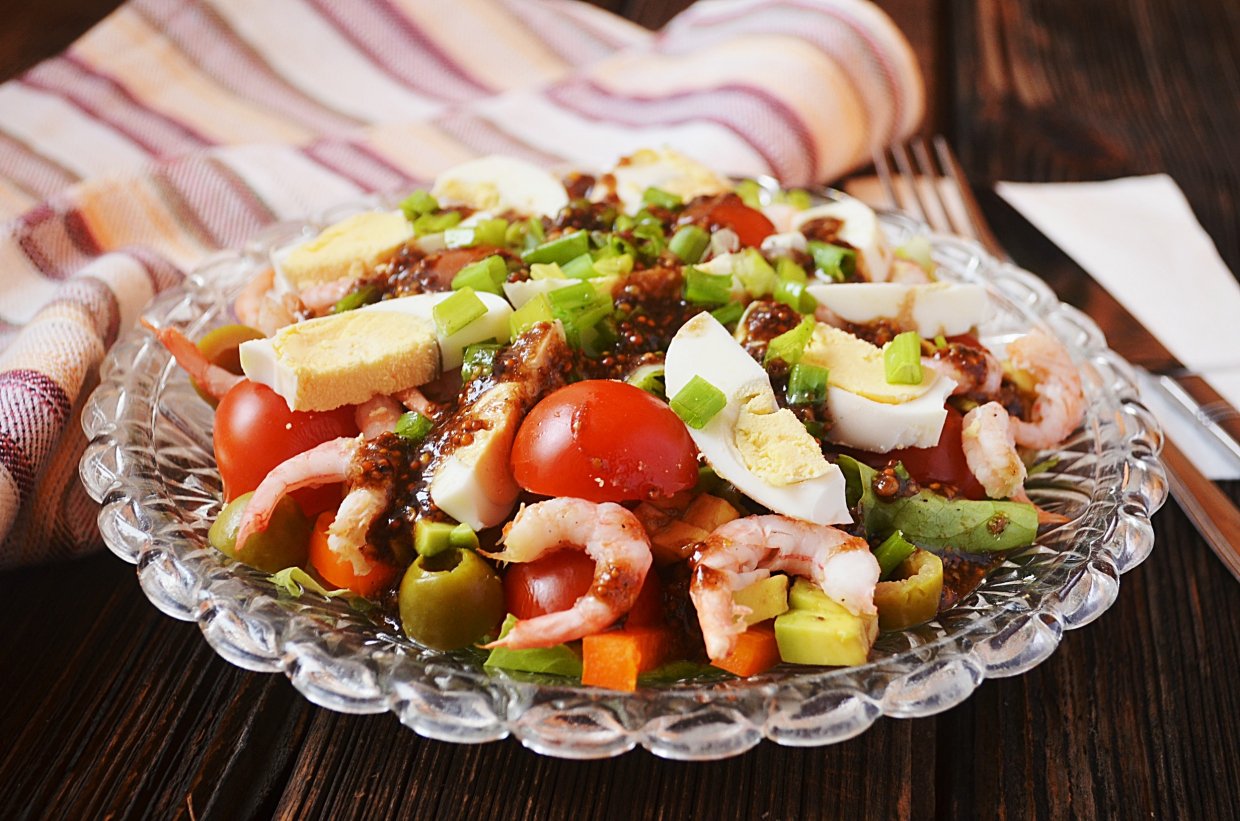 The New Year is coming soon, which means it's time to think about what salads will be on your holiday table. I offer you an option for a light, unpretentious and delicious avocado salad. It's delicious, simple and healthy.
Step by step cooking recipe
Shrimps, separate from shells. Heat the pan, add garlic and shrimp, fry for 2 minutes on each side.
Boil the eggs, peel them and cut into 4 pieces. Cut the tomatoes in half.
Separate the avocado from the stone, cut into cubes and pour over the lemon juice.
Mix all the ingredients in a salad bowl, salt and pepper to taste, add mustard. Mix well, garnish with olives or lemon and serve.
#Years #salad #avocado #simple #delicious #recipe #cook #step #step