Oven chicken meatballs in cream sauce recipe with photo step by step and video
Step 1: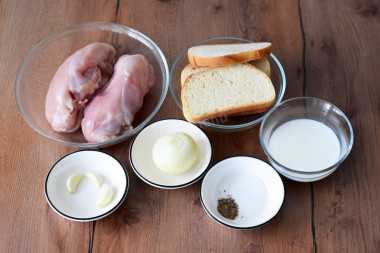 How to make chicken meatballs in the oven in a creamy sauce? Start by preparing the necessary ingredients on the list. For meatballs, lean meat from the breast is used, but you can take meat from the thighs. You can substitute chicken for turkey.
Step 2: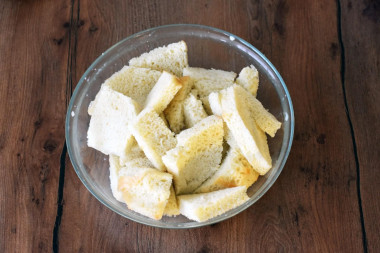 Cut off the crusts from white bread, fill the crumb with milk and leave to swell, then squeeze.
Step 3: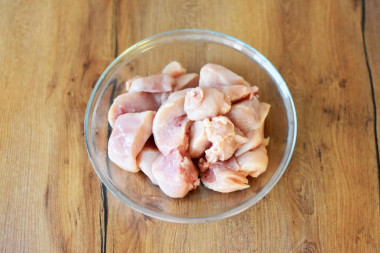 Wash the chicken fillet, pat dry and cut into medium pieces.
Step 4: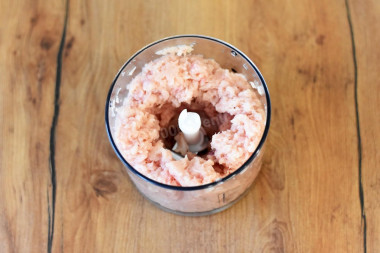 Grind the chicken in a blender or pass through a meat grinder a couple of times. You can take ready-made minced meat from the store, this will save time.
Step 5: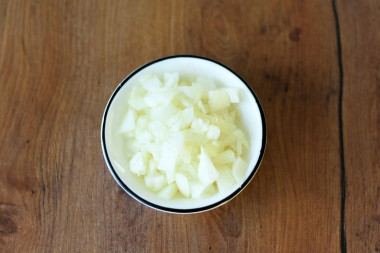 Finely chop the onion. Onions can be added to minced meat fresh or fried. I added fresh.
Step 6: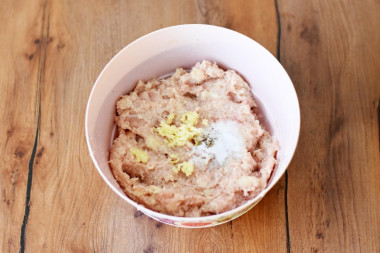 In a bowl, combine minced chicken, onion and bread soaked in milk. Mix thoroughly with your hands. Add garlic cloves, salt, pepper, passed through the press and knead again until smooth.
Step 7: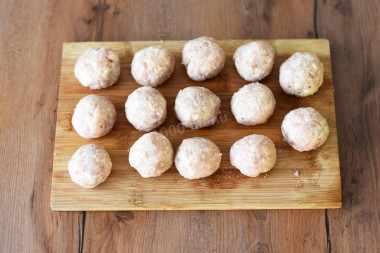 With wet hands, form the minced meat into balls the size of a walnut or slightly larger.
Step 8: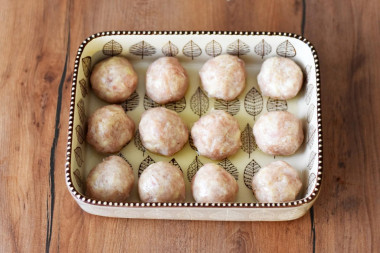 Put the meatballs in a greased baking dish at a distance from each other. Put in an oven preheated to 180 ° C for 15-20 minutes.
Step 9: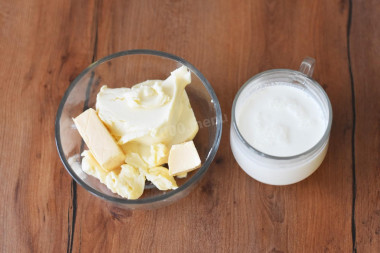 While the meatballs are baking, prepare the cream sauce. You can take cream of any fat content. I have 20%. I used processed cream cheese, no additives. You can replace the processed cheese with regular Russian or any other to taste. Hard cheese must be grated.
Step 10: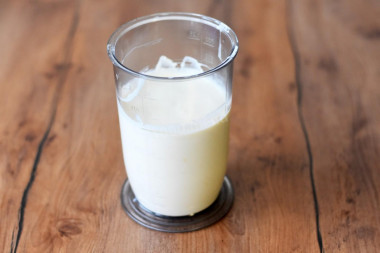 In a bowl, combine cream and melted cheese. Stir until smooth. I whipped it all up with an immersion blender. Lightly salt the mixture if necessary.
Step 11: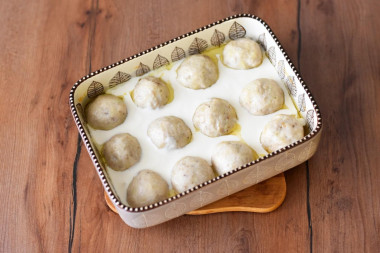 Pour the cream sauce over the meatballs and return to the oven for another 15-20 minutes.
Step 12: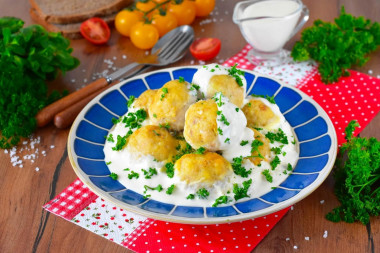 Sprinkle the finished chicken meatballs in a creamy sauce with chopped herbs and serve. Bon appetit!
#Oven #chicken #meatballs #cream #sauce #recipe #photo #step #step #video