Paella with mussels – a simple and delicious recipe, how to cook step by step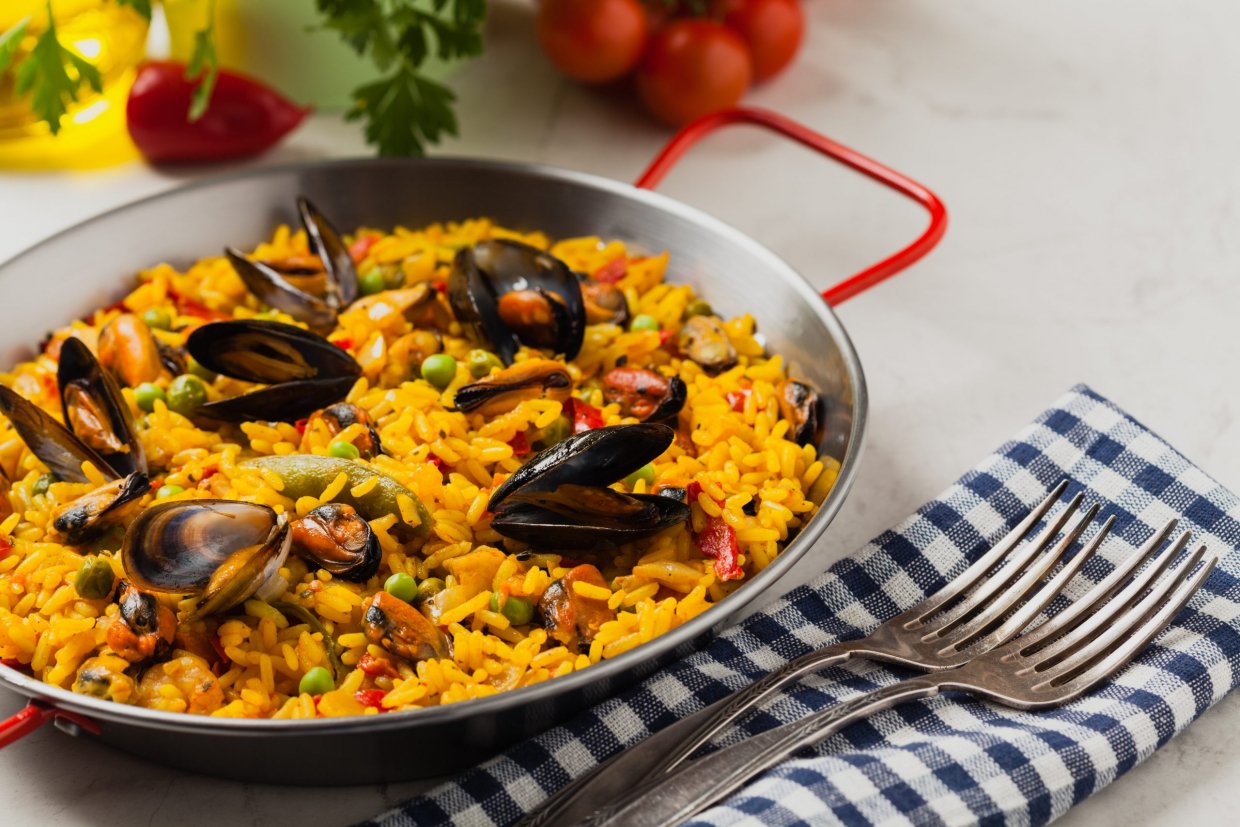 The Spaniards say that paella is a dish that combines everything that is possible. On the Internet, there are recipes with seafood, chicken, mushrooms, etc. I suggest cooking paella with mussels. Good for a family dinner or a festive table.
Step by step cooking recipe
Defrost the mussels ahead of time.
Peel the garlic cloves, coarsely chop and fry for 1-2 minutes in hot butter in a high-sided pan. Then remove the garlic.
Finely chop the onion and fry until golden brown in "garlic" oil.
Add the rice to the onion, stir and fry over low heat until translucent.
Add a small amount of water, wine, chili and bay leaf. Bring the mixture to a boil and leave the rice to simmer covered over low heat. Once the rice has completely absorbed the liquid, add a small amount of water. Add as much water as needed to make the rice "come" to readiness. When the rice is cooked, remove the bay leaf and chili pepper and season with salt and pepper to taste.
Add mussels to rice, simmer everything together for 7-10 minutes. Sprinkle the paella with grated parmesan, mix well and remove from heat.
Garnish the finished paella with mussels with chopped parsley before serving.
#Paella #mussels #simple #delicious #recipe #cook #step #step