Pancakes with pumpkin in milk recipe with photos step by step and video
Step 1: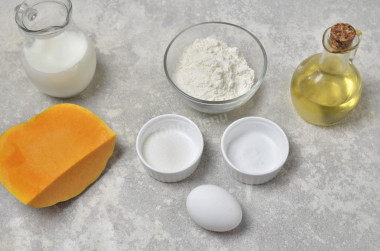 How to make pancakes with pumpkin in milk? Prepare food. Take a pumpkin raw, the weight is already peeled vegetable. Vegetable oil – refined, odorless. Milk is suitable for any fat content. To make the dough homogeneous, without lumps, the products must be warm, remove the eggs and milk from the refrigerator in advance.
Step 2: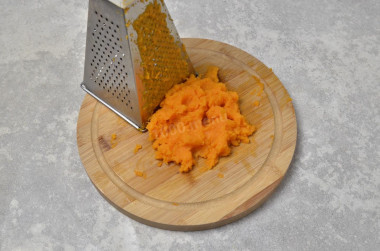 Cut the required amount from the pumpkin, after peeling it from the peel and seeds. Grate the pulp on the smallest grater. You should get a puree, homogeneous and airy. You can also use a chopper attachment or an immersion blender.
Step 3: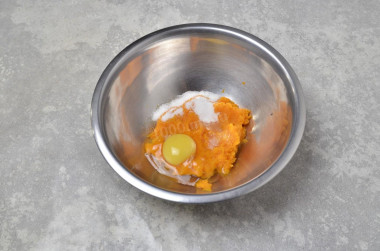 Add sugar, salt to the pumpkin mass, beat in the egg. Be sure to wash your eggs before use, as even seemingly clean shells can harbor harmful bacteria. It is best to use food grade detergents and a brush.
Step 4: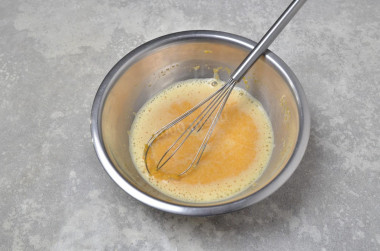 Mix everything with a whisk until smooth, then pour in milk at room temperature. Stir the mass again.
Step 5: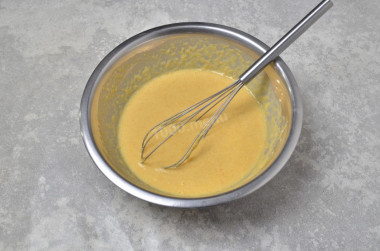 Pour in the pre-sifted flour, two tablespoons at a time, stirring after each serving. You should get a homogeneous dough without lumps, liquid, like on ordinary pancakes. If the batter is too thick, add some more milk. Too liquid – add more flour. I added milk to mine.
Step 6: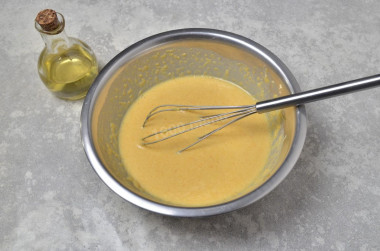 At the end, pour in vegetable oil – it will not allow the pancakes to stick when frying. Stir and leave to stand for a while so that the flour completely absorbs all the liquid, then the pancakes will not tear when turned over.
Step 7: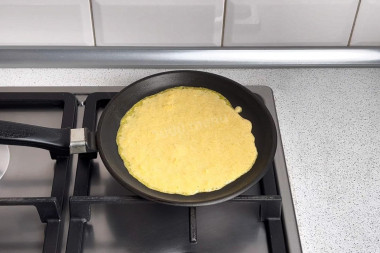 Heat a frying pan over high heat, preferably a special pancake pan with a non-stick coating. Lubricate it with a little vegetable oil. Pour a portion of the dough, spread it in a circular motion over the pan.
Step 8: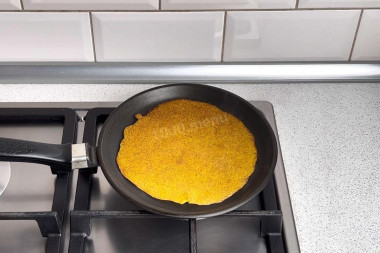 Fry the pancake on one side until golden brown, then flip to the other side. Adjust the fire so that the pancake fries quickly, but does not burn. Remove the finished pancake from the pan, you can grease it with butter. Fry pancakes from the whole dough in this way. It is no longer necessary to grease the pan, the oil in the dough will begin to work. In total, I got 6 pancakes, a frying pan with a diameter of 18cm.
Step 9: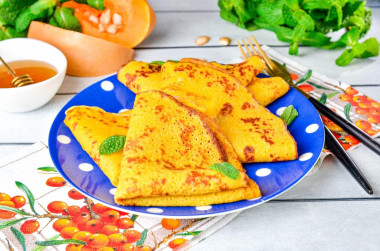 Serve pancakes with sour cream, jam or condensed milk. Enjoy your meal!
#Pancakes #pumpkin #milk #recipe #photos #step #step #video