Pancarrè lasagna with ham: the tasty recipe
Looking for a delicious and particularly original dish that will amaze all diners? Try the ham sandwich lasagna!
Today we offer you a quick first course, the pancarrè lasagna with ham. It is an alternative first course to the classic bolognese lasagna but particularly challenging. Instead of the layers of dough typical of lasagna, simple slices of soft bread are used in this crafty recipe.
It is, therefore, one of those quick and easy recipes that will allow you to prepare a tasty first course for the whole family. In fact, bread lasagna with cooked ham is made in a few minutes and they cook in the oven quickly. This type of cooking, then, allows you to obtain a crunchy external crust while the internal and stuffed part of the sandwich remains soft.
So let's see the ingredients and the simple steps to make this recipe and its variations!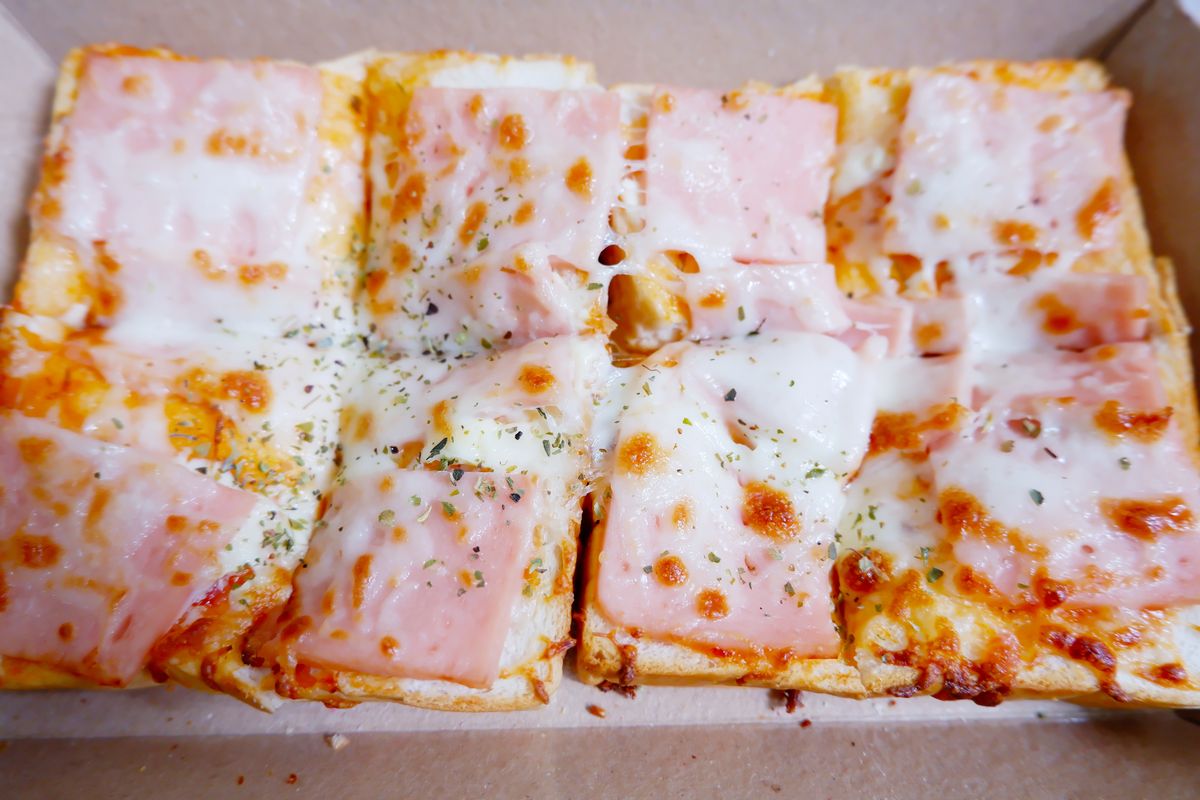 Preparing the recipe for ham sandwich lasagna
First, start preparing the lasagna by putting the eggs, milk and a little bit of salt in a bowl. Mix the mixture using a whisk or fork.
At this point, take the slices of bread and with a knife remove the brown outer edges. To carry out this operation more precisely, use a cutting board.
Now proceed by taking the slices without the outer part einzuppandole inside the mixture of eggs and milk previously prepared.
As soon as you have soaked enough slices to prepare the first layer, dedicate yourself to theassembling the lasagna. Take a rectangular pan and cover the bottom with the slices of bread.
Cover the first layer with the slices of ham, the sliced ​​cheese, a sprinkling of parmesan, a drizzle of oil and finally another layer of ham. Continue this process until you have got 3 layers.
Bake in preheated oven at 200°C for about 10/15 minutes and serve this dish piping hot.
Delicious variations of lasagna on sandwiches with zucchini and ham or with tomato
You can also prepare delicious variations such as lasagna with zucchini and ham. All you need to do is add layers of zucchini cut into thin slices and fried in a little olive oil or grilled. You will only need 2 courgettes.
For the variation of pancarré lasagna with tomato, mozzarella and basil you will need 350 grams of tomato puree and 280 grams of mozzarella. Mix the passata with the grated parmesan and seasoned with oil, pepper, salt and basil. Add slices of mozzarella to the layers.
storage
You can keep bread lasagna at room temperature for 1 day to the utmost.
Don't miss the recipe for lasagna alla bolognese!
Sign up for the Primo Chef newsletter to find out about new recipes, advice and news. Before anyone else.

Reserved reproduction © 2023 – PC

#Pancarrè #lasagna #ham #tasty #recipe