Parsley seasoning for the winter – a simple and tasty recipe, how to cook step by step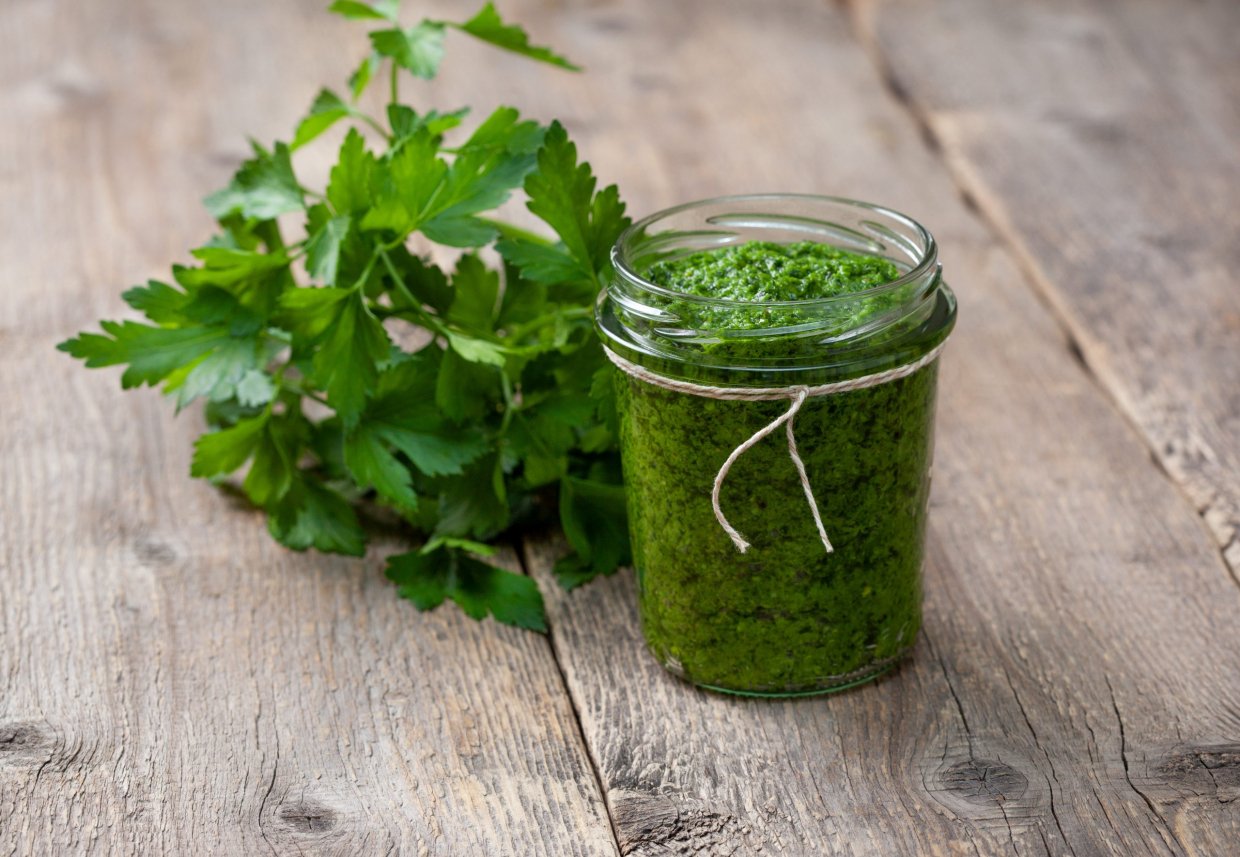 This method of harvesting greens for the winter is simple and convenient: a couple of simple manipulations, a minimum of ingredients and time-consuming – and fresh fragrant parsley is ready for use in winter. Ideal to add to any of your culinary masterpieces.
Step by step cooking recipe
Rinse the parsley and pat dry with paper towels. Chop the greens in a convenient way: finely chop or chop with a blender.
Transfer the greens to a deep container, add salt, knead with your hands until the salt crystals dissolve.
Fill pre-sterilized jars with a mixture of parsley and salt, tamp tightly, cork with lids.
Keep the prepared parsley seasoning in the refrigerator until use.
#Parsley #seasoning #winter #simple #tasty #recipe #cook #step #step