Pasta with ricotta, a quick and easy first course
3 ingredients are enough to prepare an excellent pasta with ricotta with an intense lemon scent. Here is our recipe.
It doesn't take much to make a quick and easy recipe to bring to the table, yet everything often seems so difficult to us. Always caught up in a thousand chores, we don't think that a simple pasta with ricotta cheese can save us dinner: already because they are enough to prepare it very few ingredients but we can guarantee you that you have never tasted such a good ricotta sauce.
To prepare this tasty first course, all you have to do is cook the pasta and dedicate two minutes to prepare the sauce. It will indeed be enough work the ricotta with some aroma and you're done. Which ones, we will reveal to you in the course of the recipe. Ready to be conquered by this dish?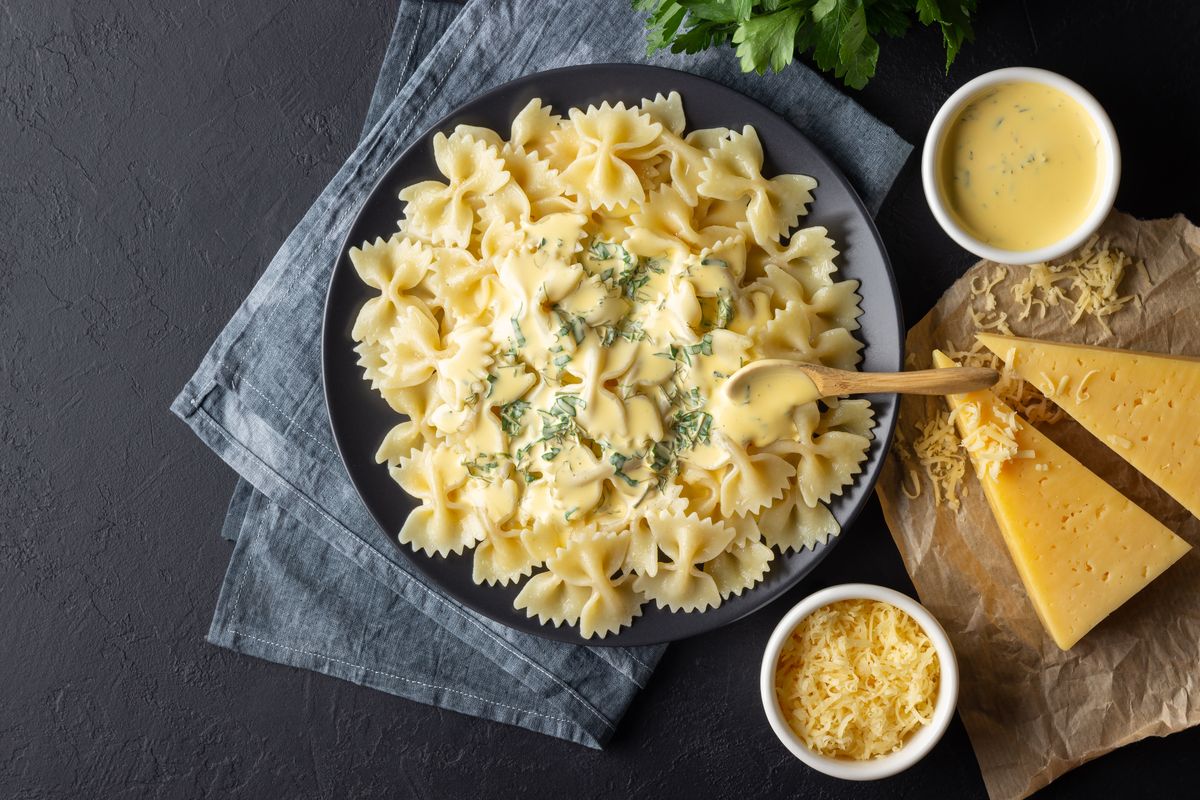 How to prepare the recipe for pasta with ricotta
First, cook the pasta in plenty of salted water for the time indicated on the package.
Then transfer the ricotta, without dripping it, into a bowl and work it into cream with a spoon. Flavor it with the grated lemon zest and season with a grind of black pepper and a pinch of salt. Adjust the texture cream with a little cooking water or with a few tablespoons of milk.
Once the pasta is ready, drain it and mix it with the ricotta. Distributed on plates and completed with a sprinkling of grated Parmesan.
If you love delicious first courses, then don't miss our variant of pasta with ricotta and bacon. The preparation is very similar to the previous one except that you will have to brown 150 g of diced bacon, sweet or smoked, in a pan without oil. Once golden, add it to the bowl together with the pasta and ricotta. You will feel how delicious!
Among the other first courses with ricotta then, we suggest you try the ricotta and spinach lasagna, perfect for Sundays with the family.
storage
Pasta with ricotta tends to dry as it cools therefore, if you decide to keep it in the refrigerator (covered and for a maximum of a couple of days), know that when reheating it, it will be necessary to add a dash of milk or cream to restore its creaminess.
Sign up for the Primo Chef newsletter to find out about new recipes, advice and news. Before anyone else.

Reserved reproduction © 2023 – PC

#Pasta #ricotta #quick #easy