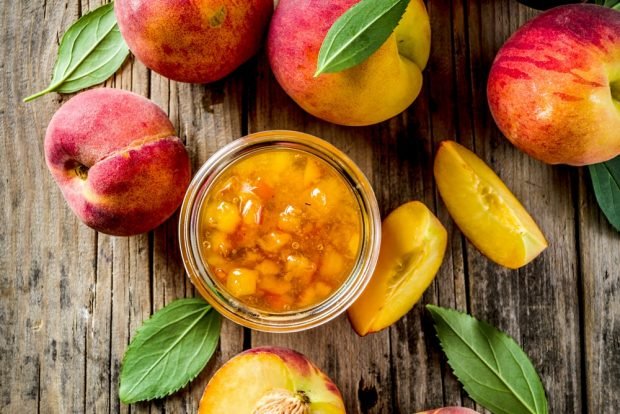 Peaches and nectarines are so similar, but at the same time quite diverse, especially given the number of varieties. Therefore, I often mix them in preparations for a deeper and more original taste. Like in this jam.
Step by step cooking recipe
Remove pits from peaches and nectarines and cut into cubes.
Boil water with sugar and boil the syrup until smooth.
Put the fruit in it, bring it to a boil again and cook the jam for another half an hour over low heat.
Roll it up in sterile jars.
#Peach #nectarine #jam