Pear jam – a simple and delicious recipe, how to cook step by step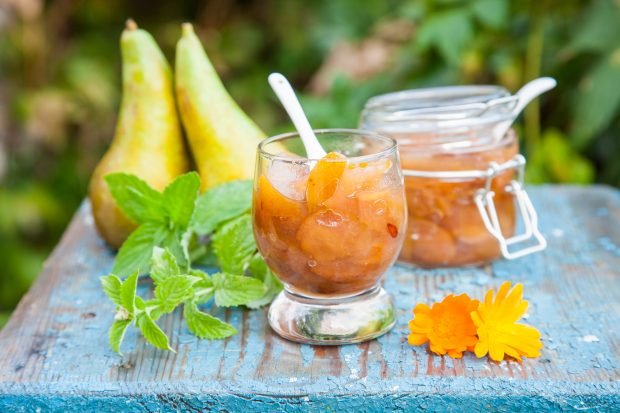 I have loved pear jam since childhood. Grandmother cooked it in some magical way – at least it seemed to me then. Delicious treats could not be found. Miraculously, my grandmother's recipe was preserved in an old cookbook. I share with you.
Step by step cooking recipe
Rinse the pears, cut into 4 parts, remove the cores. Cut each part into 3-4 slices.
Put the prepared pears in a bowl for cooking, sprinkle with sugar. Shake the bowl so that the sugar is evenly distributed, and leave for 1-2 hours. I do not like sugary jam, so I rarely add sugar in a 1: 1 ratio to fruits. You can adjust the amount of added sugar based on the type of pear and your taste preference.
Put the bowl with the workpiece on the fire, bring to a boil and boil for 5 minutes, remove from heat and leave to cool completely. Then repeat the procedure at least 4 times.
Pour hot pear jam into small sterile jars, seal tightly and cool.
#Pear #jam #simple #delicious #recipe #cook #step #step