Pepper in tomato for the winter – a simple and tasty recipe, how to cook step by step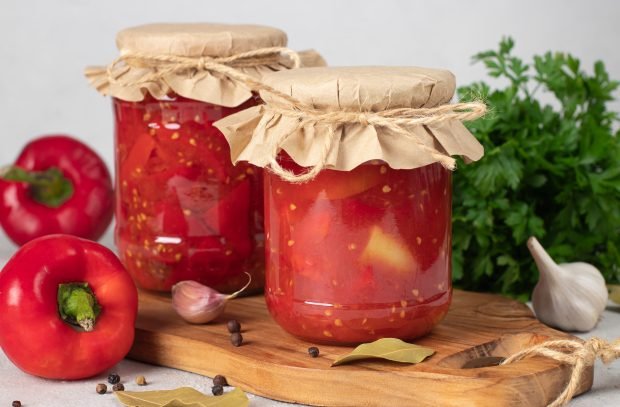 Angela, stock.adobe.com
I love pepper and always prepare it for future use. In winter, I add such a preparation to almost all vegetable and meat dishes. With pepper, dishes acquire some special flavor. There are many recipes for pepper in tomato, I offer you the most successful one, in my opinion.
Step by step cooking recipe
Rinse the pepper, remove the seeds and stalks, cut into large slices.
Pour tomato juice into a saucepan, add salt, sugar, bay leaf, chopped garlic and vegetable oil. Mix everything, bring the sauce to a boil, removing the foam.
Place the pepper cloves in the boiling tomato sauce, bring to a boil again and simmer over low heat for 10 minutes.
A couple of minutes before readiness, add vinegar, mix.
Pack boiling peppers in pre-sterilized jars, seal tightly, turn upside down, wrap and leave to cool completely. Cooled peppers in tomato can be stored at room temperature.
#Pepper #tomato #winter #simple #tasty #recipe #cook #step #step