Peppers for stuffing for the winter in jars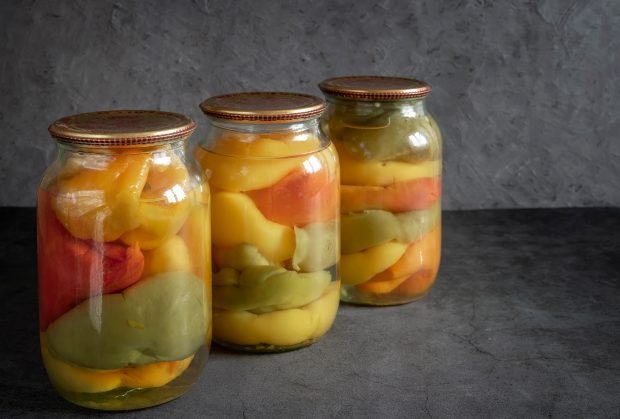 georgina198, stock.adobe.com
I want to share my favorite recipe for pickled bell peppers for stuffing. In winter, open a jar of aromatic preparation, drain the marinade and fill whole hollow peppers with your favorite filling. Next, cook the stuffed peppers in the usual way.
Step by step cooking recipe
Rinse the bell pepper, cut off the caps with the stalks, carefully remove the cores with seeds and partitions.
Blanch prepared peppers in boiling water for 3-4 minutes.
Fill a pre-sterilized three-liter jar with blanched pepper, cover with a sterile lid.
For the marinade, combine 2.2 liters of water, salt and sugar, add bay leaf and allspice. Mix everything, bring to a boil and boil over medium heat for 1-2 minutes.
Pour boiling marinade over peppers in a jar to the top, add vinegar and immediately roll up. Turn the jar upside down, wrap and leave to cool completely. Store the cooled workpiece in a cool dark place.
#Peppers #stuffing #winter #jars