Pickled bell peppers with butter for the winter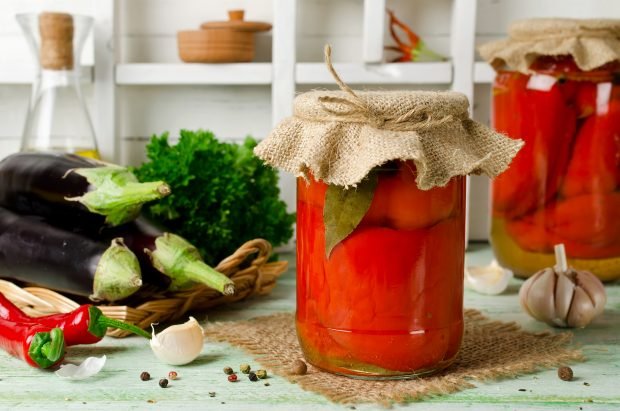 vkuslandia, stock.adobe.com
I offer you a simple and quick recipe for pickled bell peppers in oil. The appetizer turns out beautiful and fragrant, pepper slices perfectly retain their shape. In winter, such a preparation will perfectly complement both the festive menu and the daily diet.
Step by step cooking recipe
Peel the Bulgarian pepper from seeds and stalks, cut into large slices.
Place salt, sugar and both types of peppercorns in a saucepan. Pour in vegetable oil and water, mix, bring to a boil over low heat. Enter vinegar, mix.
Place slices of pepper in the boiling marinade, add chopped garlic and boil the workpiece over low heat under a lid for 5 minutes after boiling.
Pack boiling bell pepper in oil in pre-sterilized jars, seal tightly, turn upside down, wrap and cool. Store the cooled workpiece in a cool dark place.
#Pickled #bell #peppers #butter #winter