Pickled bell peppers with garlic for the winter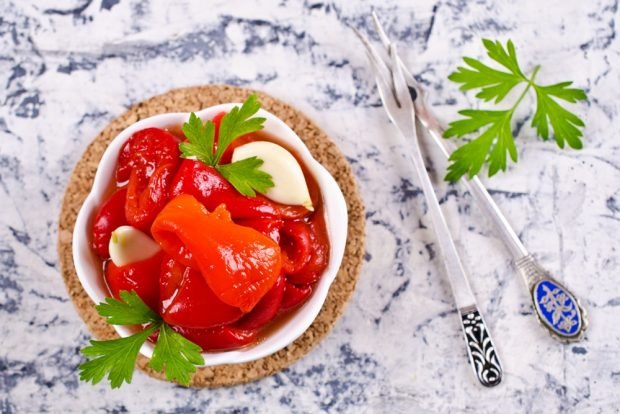 Veronika Idiyat, stock.adobe.com
To make pickled bell pepper tastier and spicier, I always cook it with garlic. In winter, you can use it as an independent snack, add it to salads or to any other dishes. For example, in soups, borscht or stews – very tasty.
Step by step cooking recipe
Boil water, put the pepper in it and boil for 5 minutes.
Put garlic, parsley and this pepper in sterilized jars.
Add the remaining ingredients to the water and bring the marinade to a boil.
Pour the pepper, sterilize the jars for another 10 minutes and roll up.
#Pickled #bell #peppers #garlic #winter