Pickled cucumbers with honey for the winter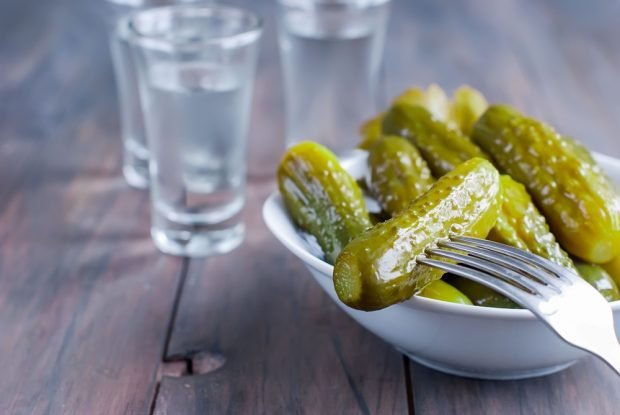 vimart, stock.adobe.com
A very unusual way to pickle cucumbers for the winter is to cook them with honey. It gives not only sweetness, but also an original aftertaste. So if you and your loved ones do not have allergies or other problems, be sure to try a jar or two.
Step by step cooking recipe
Soak the cucumbers in cold water for a couple of hours.
Pack them tightly in jars with horseradish leaves, garlic, dill, pepper and mustard.
Boil water with sugar, salt, honey and vinegar.
Pour over the cucumbers and sterilize the jars for another 15 minutes.
Roll up blanks for the winter.
#Pickled #cucumbers #honey #winter