Pickled porcini mushrooms with vinegar for the winter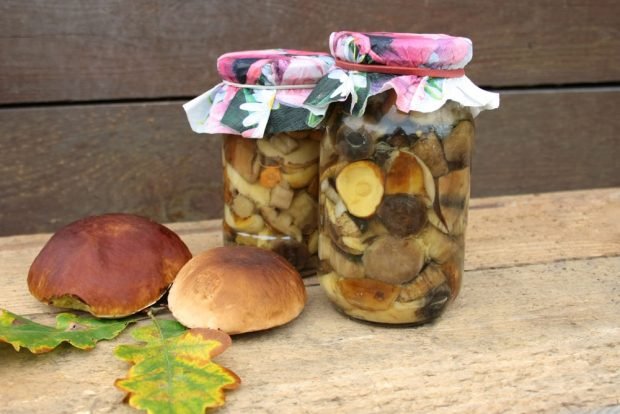 Monika, stock.adobe.com
The main problem with a generous mushroom catch is what to do with it next. Porcini mushrooms are most often boiled and frozen or simply dried. But I like to make more original blanks for different moods. For example, these pickled porcini mushrooms with vinegar will decorate the table with dignity.
Step by step cooking recipe
Sort the mushrooms, cut and boil for half an hour in boiling water. Throw it in a colander.
Boil a liter of water with the remaining ingredients.
Put the mushrooms and boil for another 10-15 minutes.
Arrange the mushrooms in sterilized jars, pour boiling marinade over and roll up for the winter.
#Pickled #porcini #mushrooms #vinegar #winter