Pickled red cabbage with beets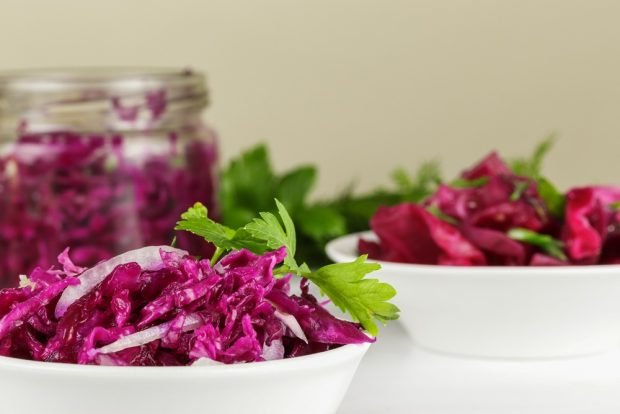 Anna Chernetsova, stock.adobe.com
In winter, we often face a lack of fresh vegetables, but do not despair! Pickled vegetables are the perfect way to preserve their benefits and add variety to your meals. Today I will share with you my favorite recipe for pickled red cabbage with beets.
Step by step cooking recipe
Chop the cabbage and onion, chop the garlic and cut the beets into strips or slices.
Put everything in sterilized jars.
Boil water with remaining ingredients.
Pour cabbage and roll up for the winter.
#Pickled #red #cabbage #beets