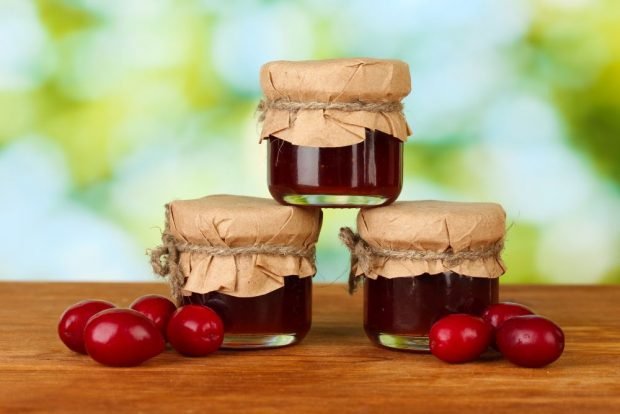 This recipe takes time and patience. The most difficult step can be called rubbing the berries through a sieve. But as a result, you will get a very tasty and beautiful dogwood jam. Rest assured, your family will appreciate your efforts.
Step by step cooking recipe
Sort the dogwood and rinse.
Cover with cold water and boil for 30 minutes over low heat.
Drain the berries in a colander and set aside.
Rub the dogwood through a sieve to remove the skin and pits.
Mix the resulting puree with half the broth, sugar and citric acid. Boil on low heat for 1 hour.
Arrange the hot jam in sterilized jars and roll up.
#Pitted #dogwood #jam