Plum jam with cocoa and walnuts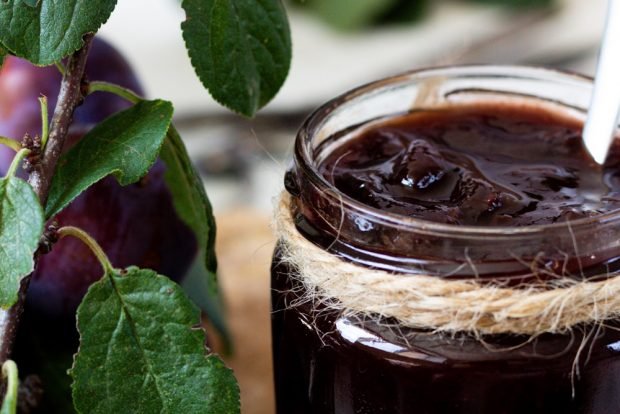 Irina Zinchenko, stock.adobe.com
Once, on the advice of a friend, I tried to add a little cocoa to the plum jam, and was simply delighted. A little later, I decided to diversify it even more, and add walnuts. And now I dare to say that it turned out just perfect!
Step by step cooking recipe
Dry the nuts in a pan and chop finely.
Remove the pits from the plum, chop it randomly, sprinkle with sugar and leave for a couple of hours.
Bring the plum to a boil and boil for half an hour over low heat.
Add cocoa, cinnamon and nuts.
Boil the jam for another 15-20 minutes.
Roll it up in sterilized jars.
#Plum #jam #cocoa #walnuts