Poke bowl recipe with photo step by step and video
Step 1:
How to make a poke bowl First, prepare the necessary ingredients according to the list. Instead of rice, it is permissible to take quinoa or glass noodles (funchose). Fresh tuna can be replaced with any fresh red fish (salmon, chum salmon, trout, etc.). The main thing is that the fish is as fresh as possible, especially if you are going to make low or medium rare steaks.
Step 2: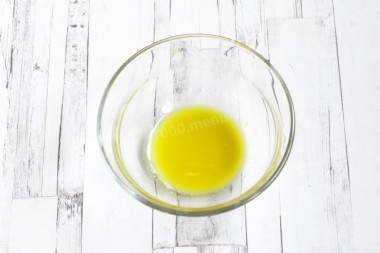 Finely grate the ginger and squeeze out the juice.
Step 3: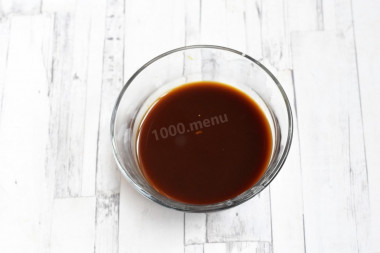 In a bowl, mix soy sauce, ginger juice and lime juice.
Step 4: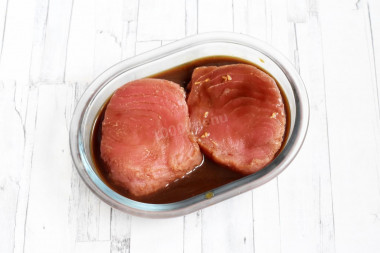 Cut the tuna into steaks about 2 cm thick. Pour the marinade over the fish and leave to marinate for 30 minutes or a little longer.
Step 5: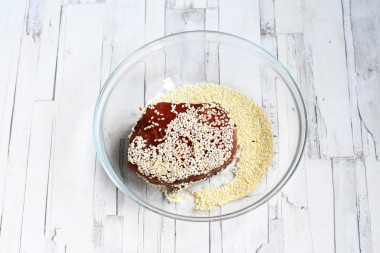 Then roll the fish on all sides in sesame seeds.
Step 6: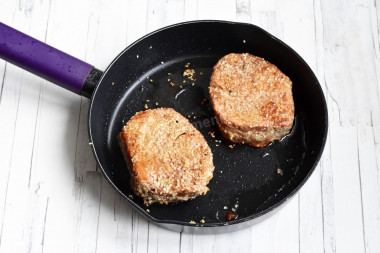 Heat vegetable oil in a skillet over medium heat. Fry the fish for 1-2 minutes on each side until the desired degree of doneness. The longer you keep it on the fire, the more the tuna will fry.
Step 7: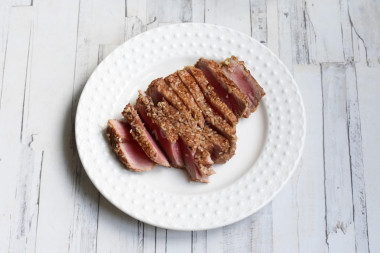 Cut the finished fish into thin slices.
Step 8:
Now prepare rice. Get good quality rice. Preferably long grain. But if this was not at hand, a round-grain one will do.
Step 9: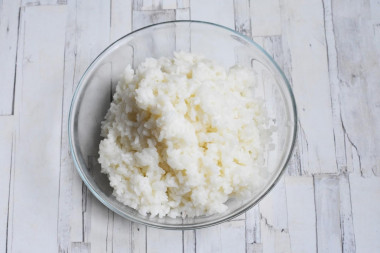 Boil rice in boiling salted water over low heat until tender. To make rice crumbly, the ratio of rice and water should be 1: 2, that is, for 200 g of rice, 400 ml of water. Drain the cooked rice in a colander and let the remaining water drain.
Step 10: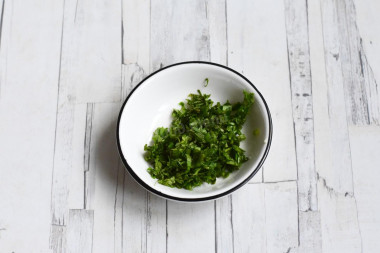 Finely chop the cilantro. You can replace cilantro with other herbs to taste: dill, parsley, etc.
Step 11: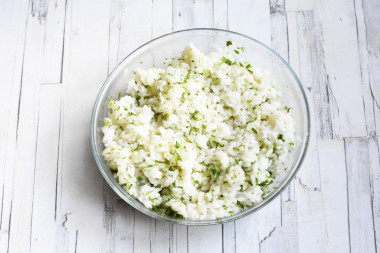 Add cilantro to the cooled rice and stir.
Step 12: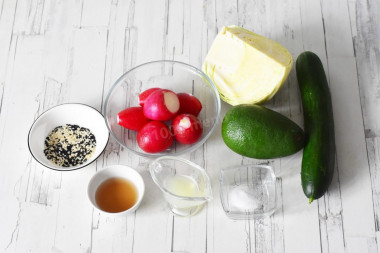 Now prepare the vegetable part of the bowl.
Step 13: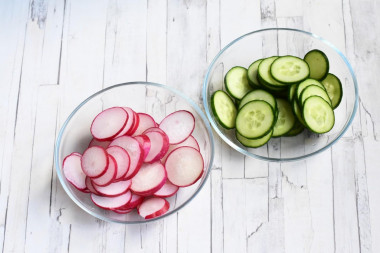 Rinse the radish and cucumber thoroughly and cut into slices.
Step 14: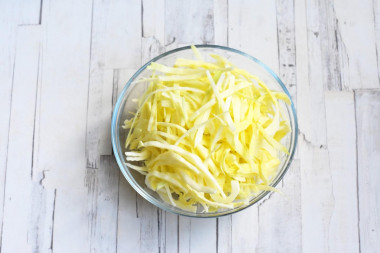 Finely chop the cabbage, bypassing the dense hard areas near the stalk. White cabbage can be replaced with Beijing cabbage.
Step 15: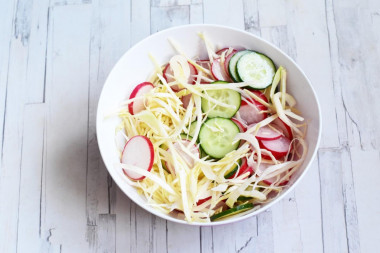 In a bowl, combine radishes, cucumber, cabbage, apple cider vinegar, lime juice, and salt. Mix everything.
Step 16: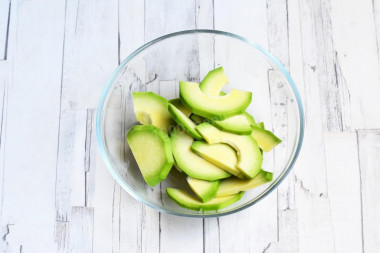 Cut the avocado in half, remove the pit. Peel each half and cut into slices. I cut in semicircles – so the avocado looks more beautiful. ! It is important to peel the avocado in this order. After all, avocados contain essential oils and after removing the peel, the fruit becomes slippery. You can cut yourself if you cut it in half.
Step 17: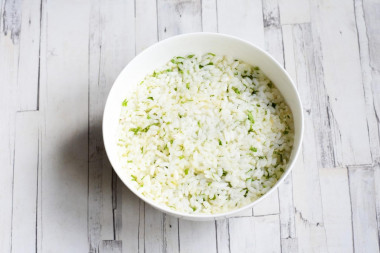 Place the rice in a bowl bowl and spread evenly.
Step 18: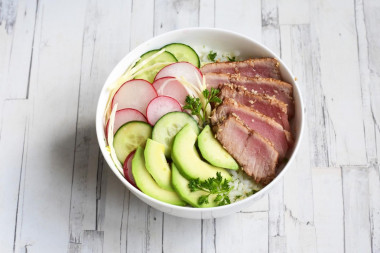 Spread the fried tuna, avocado, salad vegetable mix on top in heaps.
Step 19: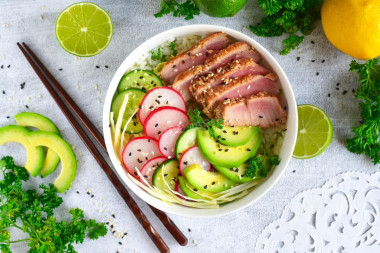 Sprinkle the finished bowl with sesame seeds (I have a mixture of white and black sesame seeds) and serve. Enjoy your meal!
#Poke #bowl #recipe #photo #step #step #video