Poke with salmon and avocado – a simple and tasty recipe, how to cook step by step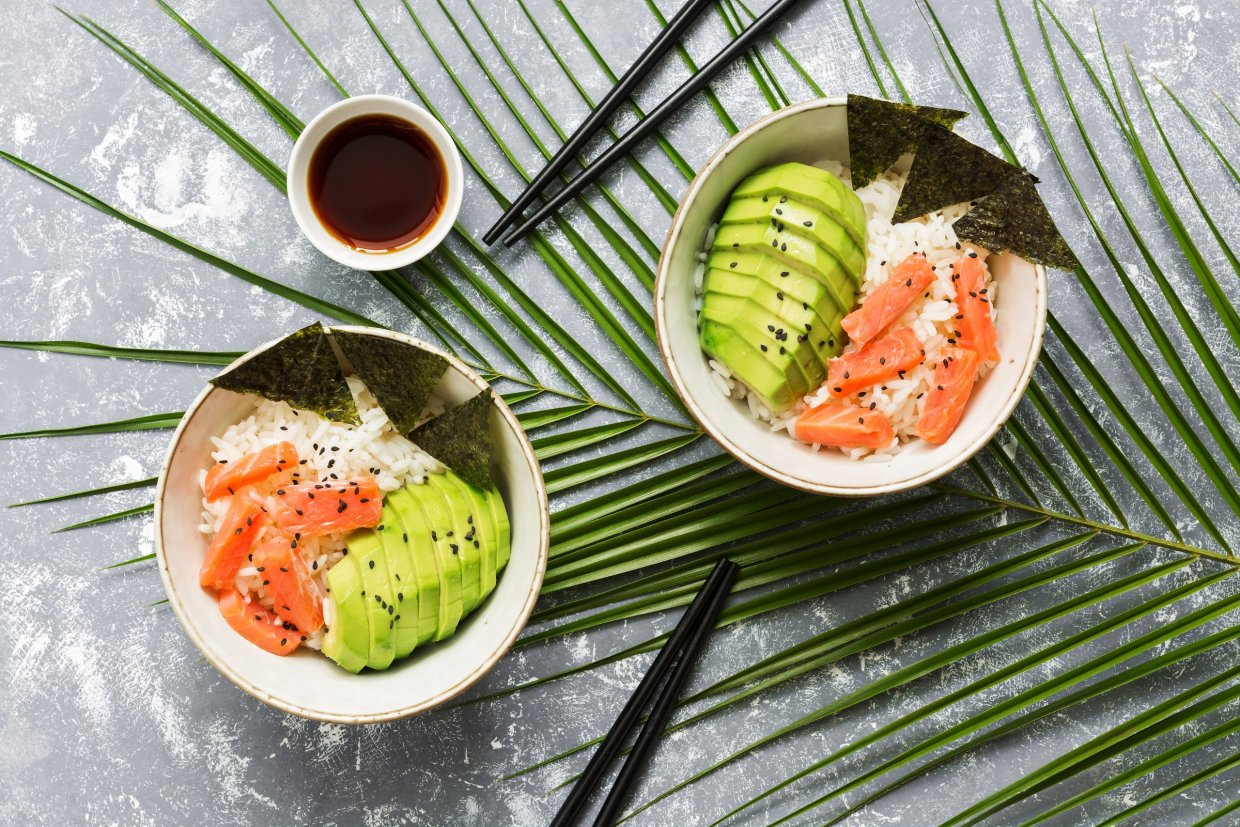 If you haven't tried Hawaiian poke yet, it's time to prepare this exotic salad. I share with you a simple basic recipe. Having dealt with the base, you can mix the ingredients and experiment with flavors depending on your preferences.
Step by step cooking recipe
Rinse rice under running water and boil until tender.
Cut the onion into small cubes, chop the green onion. Peel the ginger root and grate it on a fine grater.
Cut the salmon fillet into large pieces.
Make the marinade: In a bowl, combine the ginger, honey, soy sauce, and sesame oil. Marinate the fish, add the onion, salt to taste and refrigerate everything for 30 minutes.
Cut the avocado in half, remove the pit, carefully remove the pulp with a spoon and cut it into slices.
Put rice in the bottom of a deep bowl, then avocado and fish. You can add any other chopped vegetables if you like. Garnish with sesame seeds or chopped green onions before serving.
Serve the salmon and avocado poke with soy sauce and a triangular nori sheet.
#Poke #salmon #avocado #simple #tasty #recipe #cook #step #step