Pork jelly with gelatin recipe with photo step by step and video
Step 1: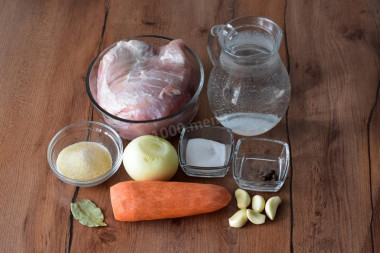 How to cook pork jelly with gelatin? Very simple! First, prepare the necessary ingredients according to the list. Pork shoulder can be replaced with another part of the carcass, for example, pork legs or knuckle. Wash the pork thoroughly. Peel the onion and carrot. Peel the garlic cloves as well.
Step 2: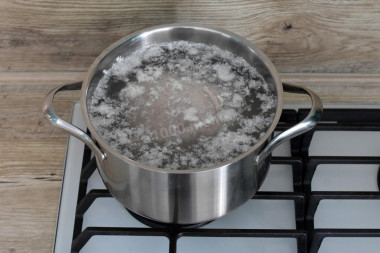 Put the meat into the saucepan. Fill with clean cold water. Place the pot over high heat and bring the water to a boil. When the water boils and foam appears on the surface, drain it.
Step 3: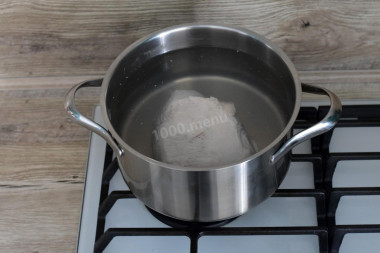 Pour the meat again with 2.5 liters of clean water. Bring to a boil again, skimming off the foam. Cooking in the second water will ensure the transparency of the broth.
Step 4: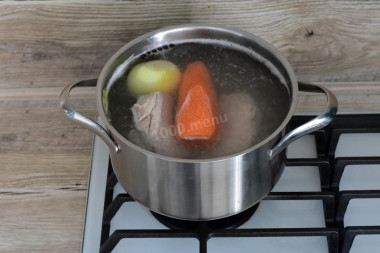 When the foam ceases to stand out, add the carrots, onion, 3 peeled garlic cloves, bay leaf, allspice and salt to the pan.
Step 5: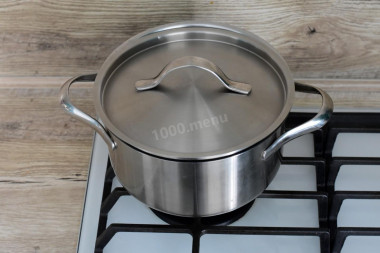 Simmer the pork over low heat with the lid ajar for about 1 hour or longer until tender.
Step 6: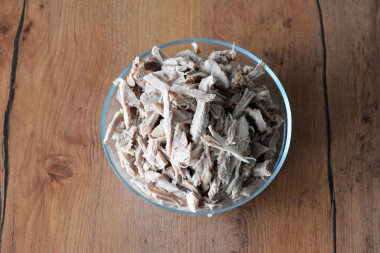 Remove the cooked meat from the broth. Separate the flesh from the bones and cut into small pieces.
Step 7: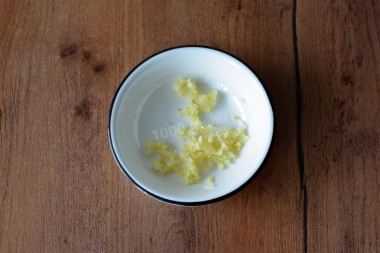 Pass the remaining garlic cloves through a press. If you do not like jelly with garlic, you can boil all the cloves in the broth (step 4) and do not add fresh garlic anymore.
Step 8: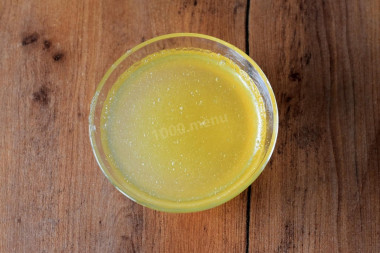 Gelatin pour 100-200 ml of cold boiled water and leave for 10 minutes to swell.
Step 9: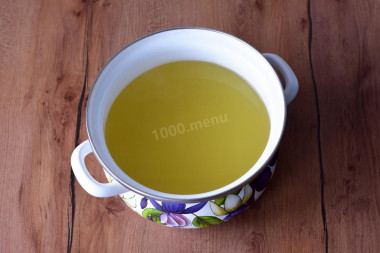 Strain the broth. Pour the swollen gelatin into it and return the pan to medium heat.
Step 10: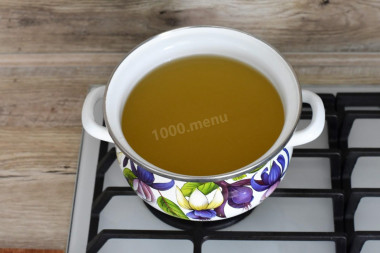 Cook, stirring, until the gelatin is completely dissolved, but do not boil.
Step 11: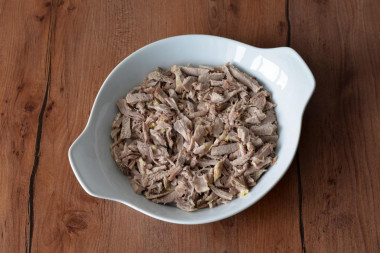 Spread the pork and chopped garlic into jellied containers.
Step 12: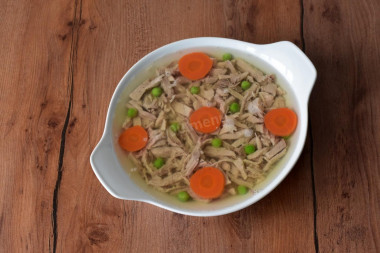 Pour the broth over the meat. Decorate the jelly with chopped boiled carrots, green peas. Wait until the broth has cooled to room temperature, then put the jelly in the refrigerator for 4-6 hours or overnight until completely solidified.
Step 13: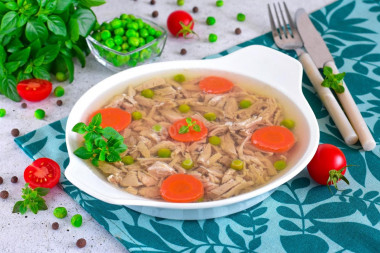 Pork jelly is ready. Serve with mustard, horseradish or other sauces of your choice. Bon appetit!
#Pork #jelly #gelatin #recipe #photo #step #step #video