Prunes marinated for the winter – a simple and tasty recipe, how to cook step by step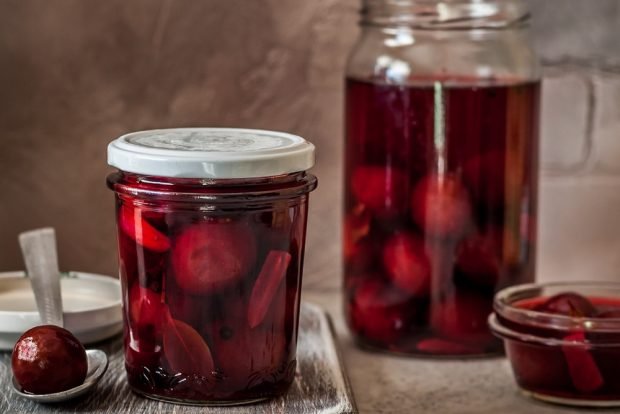 dolphy_tv, stock.adobe.com
In addition to jam and compote, prunes make an excellent pickled snack. I tell you how to cook it and what marinade suits it best. A minimum of effort, and now a homemade plate of pickles looks completely different.
Step by step cooking recipe
Boil water. Add sugar and vinegar and boil for 10 minutes. Add cognac.
Arrange prunes and spices in sterile jars.
Pour in the marinade and leave covered for an hour.
Drain the marinade, boil it again and pour it back for another hour. And so 2 more times.
After the last filling, roll up hot blanks for the winter.
#Prunes #marinated #winter #simple #tasty #recipe #cook #step #step