Puff pastry appetizer with red fish recipe with photo step by step and video
Step 1: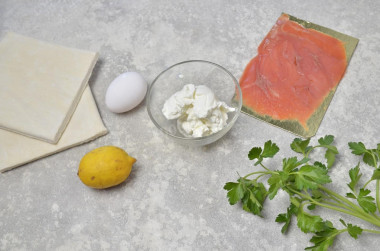 How to make puff pastry appetizer with red fish? Prepare food. Defrost the dough first. To make this happen as delicately as possible, transfer it to the bottom shelf of the refrigerator. Any red fish will do, I have trout.
Step 2: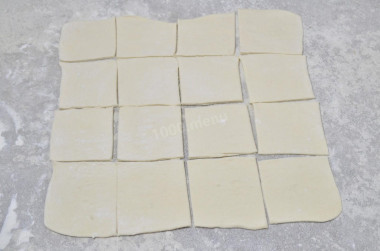 Put the dough on a table dusted with flour and roll it into a square layer about 3 mm thick. Cut it into squares with a side of 6-8 cm. Depending on their size, you will get large or small boats.
Step 3: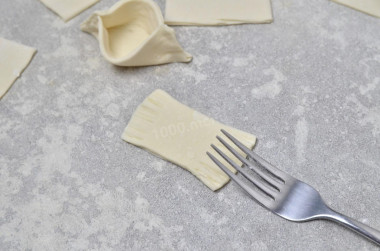 Fold each square in half and bring the short edges together, pressing firmly with a fork. Unroll the dough to form a boat. Pinch the fastened edges with your hands so that the boats do not fall apart.
Step 4: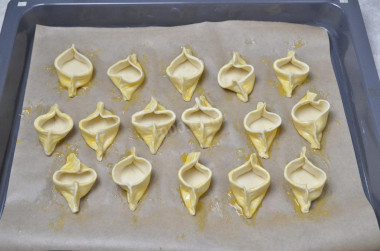 Put the resulting blanks on a baking sheet covered with parchment. Beat the egg with a fork and grease the boats with it with a culinary brush.
Step 5: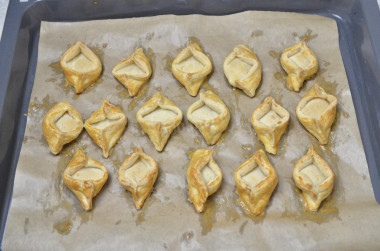 Bake in the oven at 180°C for about 20 minutes until golden brown. The exact time will depend on the features of your oven.
Step 6: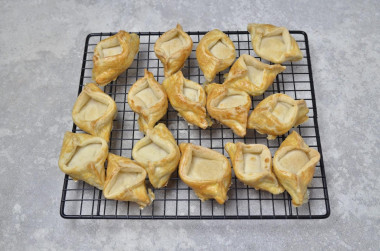 Transfer the boats to a wire rack to cool.
Step 7: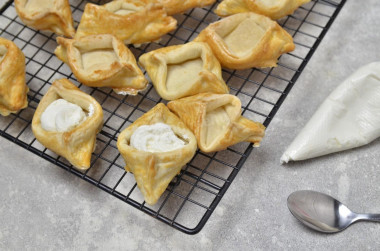 Transfer the cream cheese to a piping bag or regular bag with the end cut off. Press the middle of the boats lightly inward with a spoon. Start the blanks with cheese from the bag.
Step 8: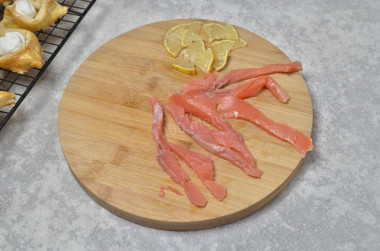 Cut lemon slices into triangles. And pieces of fish – into thin long strips.
Step 9: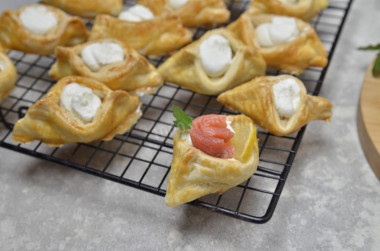 Roll the strips of fish into spirals and put them into boats, pressing them into the cheese. Put a slice of lemon on the side and stick a leaf of greenery.
Step 10: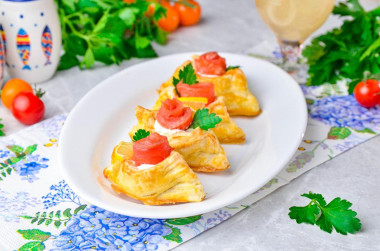 Serve an appetizer at the table. Enjoy your meal!
#Puff #pastry #appetizer #red #fish #recipe #photo #step #step #video