Raspadura Lodigiana, what are "road" cheese petals
Let's find out what raspadura is, a particular way of reducing the Granone cheese typical of the Lodi area into thin petals.
Raspadura is a typical product of the area Lodi but also widespread in the neighboring provinces of Pavia and Cremona. It was born as a way of using cheese wheels Granone Lodigiano not suitable for sale, but soon turns into one of the most sought-after typical products of the area.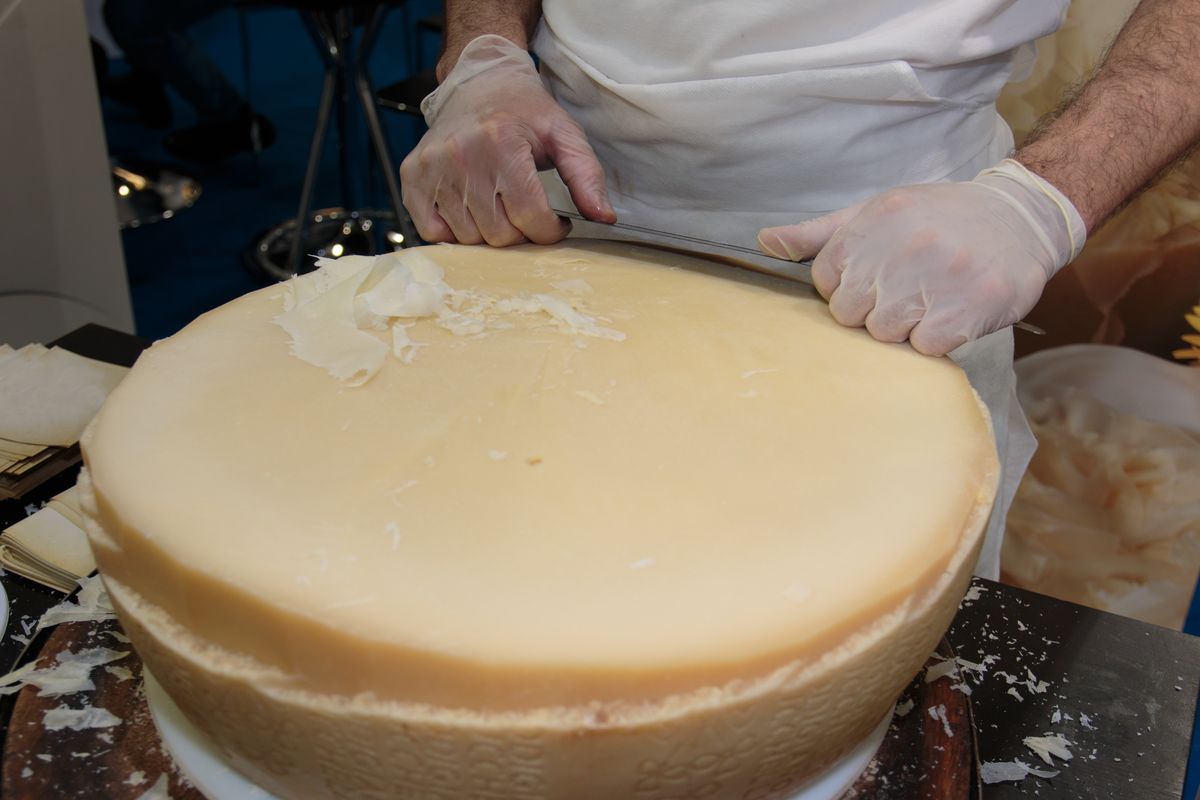 What is the Lodi raspadura?
The term raspadura derives from the technique used to obtain gods thin cheese petals which are precisely "raspati" or scratched, with the help of a particular knife. But what is the story of this typical Lodi product?
This land has always been a place of production of cheeses similar to grana known as Granone Lodigiano. After the first months of maturation, the cheesemakers used to check the integrity of the wheel by hammering its surface: those not deemed suitable for sale due to the presence of internal cracks or bubbles were sold to the farmers.
Usually the form was divided in half in the sense of the width and the internal part scratched with a flexible blade knife semi-circular in shape to obtain petals. Originally these were donated, but over time it was realized that they were a high quality product, albeit born from "defective" shapes.
The raspadura then turns into a typical Lodi product, no longer obtained from spoiled wheels but with high quality Granone Lodigiano whose maturation is between 4 and 6 months. In fact, this is a fundamental requirement for obtaining thin ones melt-in-the-mouth cheese petals. Today it is not uncommon to find freshly cut raspadura at the local markets.
It is then usually served as an appetizer together with cured meats, nuts and mushrooms but it is not uncommon to find it also the protagonist of first and second courses, especially in restaurants in the area.
Sign up for the Primo Chef newsletter to find out about new recipes, advice and news. Before anyone else.

Reserved reproduction © 2023 – PC

#Raspadura #Lodigiana #road #cheese #petals