Raspberries with sugar for the winter without cooking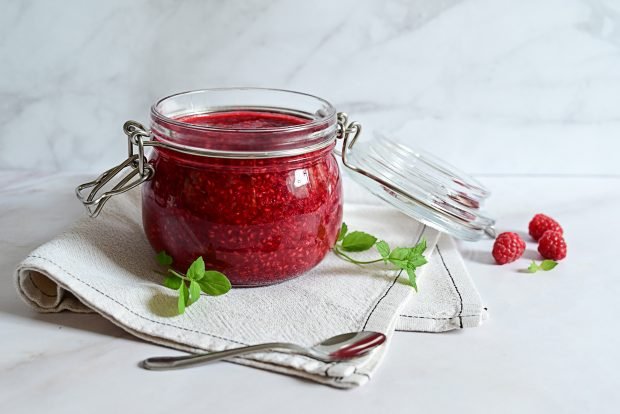 Jam prepared without heat treatment is the most useful. It retains the maximum benefit and natural taste of fruits or berries. This jam has only two drawbacks: 1. the shelf life is not too long; 2. it is eaten very quickly …
Step by step cooking recipe
Sort the raspberries and rinse carefully.
Sprinkle the berries with sugar in a ratio of 1:1. Remember raspberries with crushed sugar and leave for 3-4 hours until sugar dissolves.
Then mix the jam and place it in pre-sterilized jars, seal tightly and store in the refrigerator. From the indicated amount of ingredients, I get 2 jars of 0.5 liters. Uncooked raspberries with sugar are ideal for filling in pastries, as a sauce for casseroles and pancakes, ice cream and fruit salads, as well as for medicinal purposes and just for tea.
#Raspberries #sugar #winter #cooking