Rassolnik with pearl barley and pickles for the winter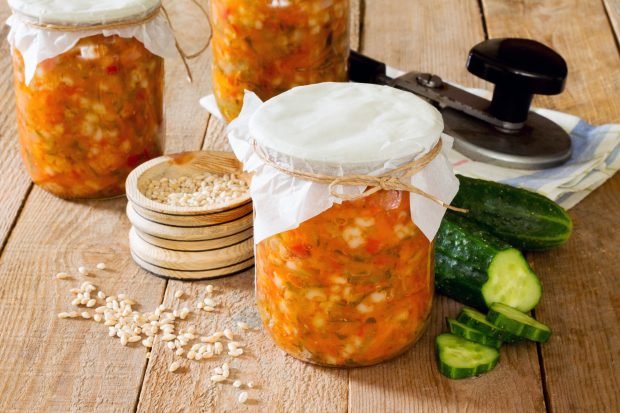 elena_hramowa, stock.adobe.com
Pickle in a jar is an excellent preparation that will significantly save time spent in the kitchen. Boil the broth, add the potatoes and the contents of the jar. All! Delicious, fragrant pickle is ready! I share a simple, proven recipe without sterilization.
Step by step cooking recipe
Soak the barley in cold water for 1 hour.
Cut pickled cucumbers into medium cubes.
Peel and grate the carrots on a coarse grater, finely chop the onion.
Rinse the tomatoes, cut into small cubes, place in a saucepan for cooking. Add salt, sugar, vegetable oil, mix and bring to a boil.
Pour in water, add barley and other vegetables. Bring the workpiece to a boil again and boil over medium heat for 20 minutes, stirring occasionally.
5 minutes before readiness, add vinegar, mix.
Pack the boiling billet in pre-sterilized jars, roll up, turn upside down and leave to cool completely. Transfer the cooled pickle to storage in a cool dark place.
#Rassolnik #pearl #barley #pickles #winter