Red currant marmalade at home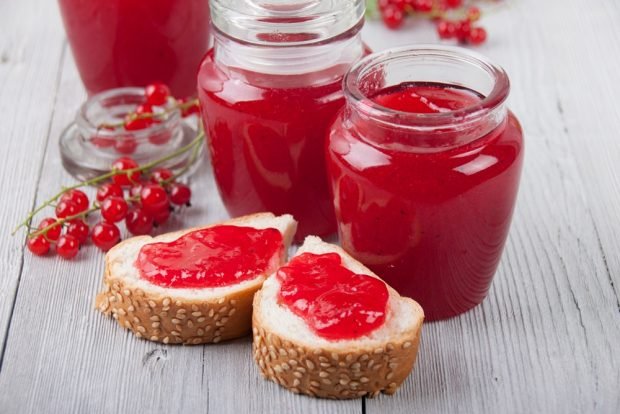 severga, stock.adobe.com
Tastier than your favorite homemade jam can only be homemade redcurrant marmalade. The perfect preparation for the winter, from which all family members will be delighted! And especially children, but they are not so easy to please. It turns out better and healthier than any store-bought sweets!
Step by step cooking recipe
Sort the currants, tear off the branches and add 150 ml of water to it.
Bring to a boil, boil for 5 minutes and mash the mass into a puree. Rub it through a sieve.
Add sugar and bring marmalade back to a boil.
Boil it for 15 minutes and let cool. And so 2-4 more times, look at the density.
Pour marmalade into sterilized jars.
#Red #currant #marmalade #home