Red plum tkemali for the winter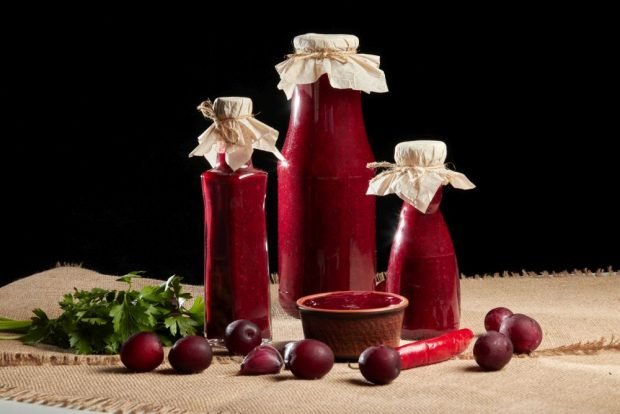 Sergey, stock.adobe.com
Traditionally, Georgian sauce is made from sour cherry plum, but there are also many other variations. For example, excellent tkemali is obtained from red plums. It can be boiled during the fresh fruit season and closed for the winter in small jars.
Step by step cooking recipe
Rinse the plums, cut in half and remove the pits.
Place the plum halves in a saucepan, cover with water, boil for 10 minutes and drain in a colander.
Pass the fruit through a sieve to get rid of the skin.
Finely chop the parsley, hot pepper and peeled garlic.
Mix plum puree with chopped billets, salt, spices and oil. Boil over low heat for 15 minutes.
Add vinegar and remove from heat after 1 minute. Pour the hot sauce into sterilized jars and roll up.
#Red #plum #tkemali #winter