Rice flour cookies recipe with photo step by step and video
Step 1: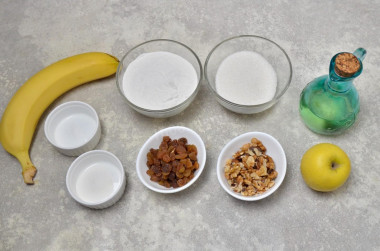 How to make rice flour cookies? Prepare food. Adjust the amount of sugar to your liking, you can safely reduce it, especially if the banana is very ripe and sweet. Take refined oil, odorless. Instead of walnuts and raisins, any other nuts and dried fruits will do.
Step 2: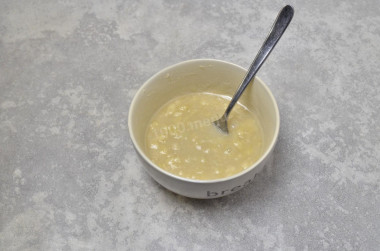 Peel the banana and break it into pieces in a bowl. Mash the banana in a puree, a regular fork will be enough. Pour sugar into banana puree, pour in vegetable oil. Mix everything together until smooth. It's not scary if pieces of banana remain in the mass, the cookies will become more textured from this.
Step 3: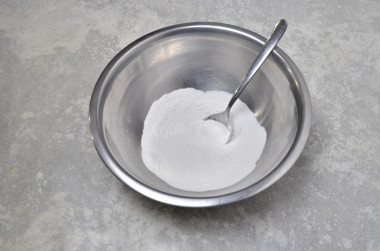 Pour rice flour into another bowl, add baking powder and salt to it, mix dry ingredients.
Step 4: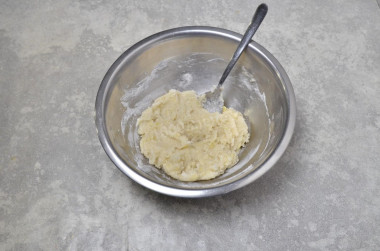 Pour the liquid ingredients into the flour, mix both masses. The result should be a fairly thick sticky dough.
Step 5: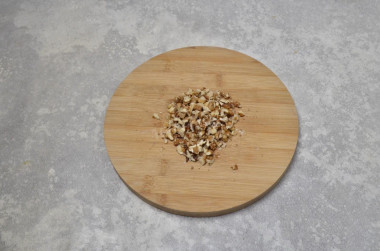 Chop the nuts into small pieces with a knife.
Step 6: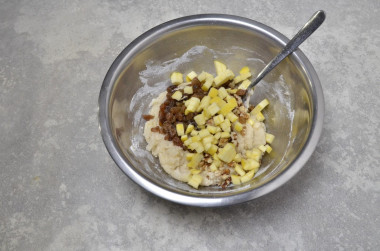 Pour them into the dough bowl. Add pre-washed raisins there. Cut the apple into small cubes, also put it in the dough.
Step 7: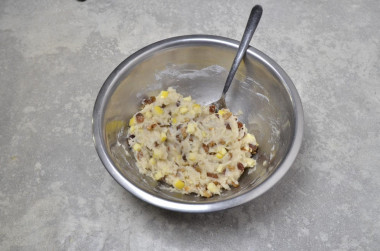 Stir the dough so that all the additives are evenly distributed over it.
Step 8: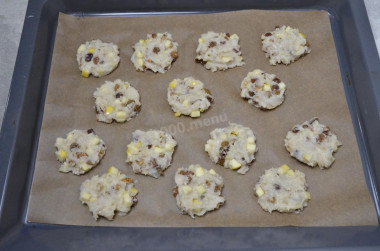 Take a baking sheet, cover it with baking paper, grease it with vegetable oil if necessary. It is best to use silicone-coated parchment. Scoop the batter with a spoon to form round cookies. I got 14 pieces.
Step 9: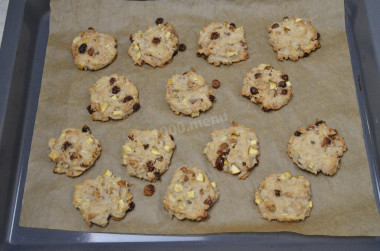 Bake the rice cookies in an oven preheated to 180°C for 25-30 minutes, until golden brown. Focus on the features of your oven. Remove the finished cookies and cool.
Step 10: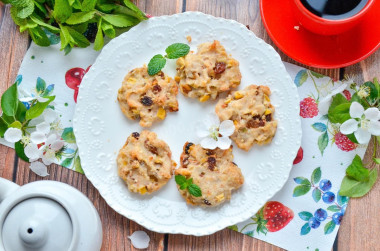 Serve rice biscuits at the table. Bon appetit!
#Rice #flour #cookies #recipe #photo #step #step #video