Salad Christmas balls recipe with photo step by step
Step 1: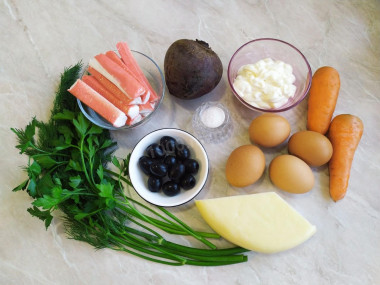 How to make Christmas balls salad? Prepare the items on the list. Crab sticks can be substituted for crab meat if desired. You can take any cheese for salad (processed, mozzarella, etc.) I took suluguni.
Step 2: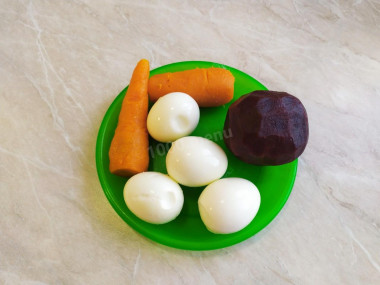 Eggs, carrots and beets pre-boil and peel.
Step 3: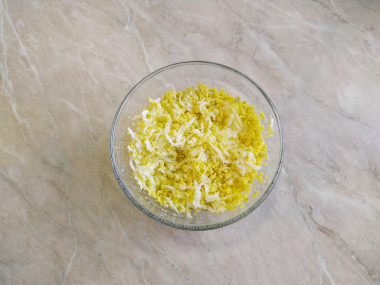 Cool the eggs and grate on a fine grater.
Step 4: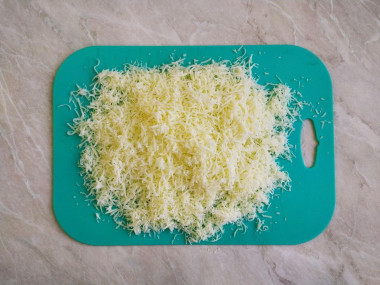 If you take hard cheese, then grate it on a grater with small holes. If you choose processed, just stir it in the salad with the rest of the products.
Step 5: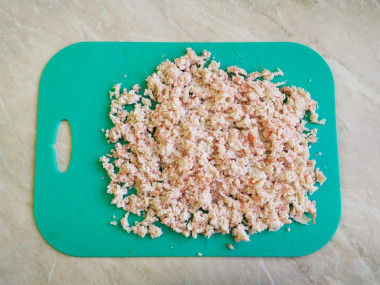 Peel the crab sticks from the film and grate on a fine grater, it will be easier to chop them if they are slightly frozen.
Step 6: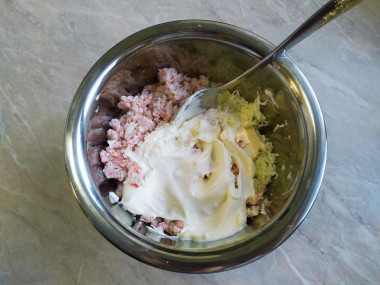 Put chopped eggs, cheese and crab sticks in one bowl, add mayonnaise.
Step 7: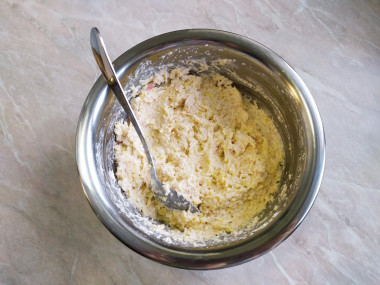 Mix all the ingredients in a bowl until smooth, you can lightly salt if desired. The resulting mass will be the basis of our salad.
Step 8: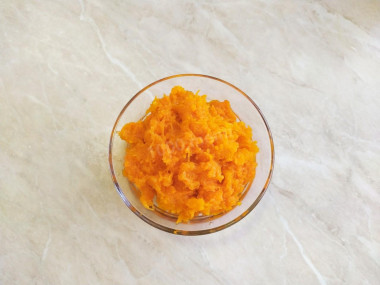 Now prepare the top layers for the Christmas balls. Grate carrots.
Step 9: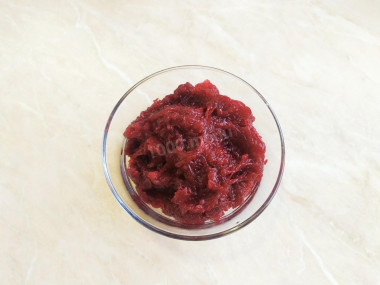 Grate the beets, too, preferably on a coarse grater so that it does not let out excess juice.
Step 10: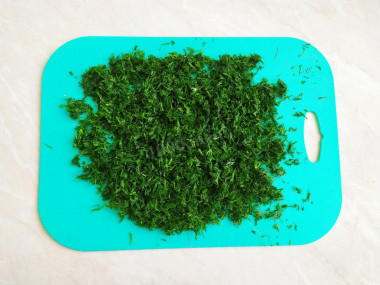 Wash the dill and parsley well and pat dry. Finely chop the dill – it will be needed to roll balls of lettuce in it. From parsley, only sprigs are needed – "loops" to decorate the balls.
Step 11: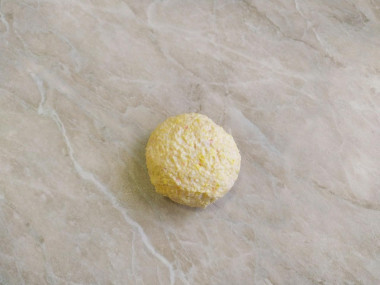 Now form balls from the prepared salad mass, a little larger than a walnut, do this with thin gloves. From this amount of products, I got exactly 10 balls.
Step 12: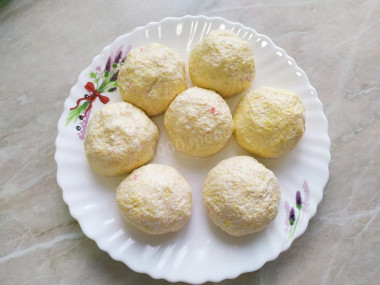 The resulting balls, roll in carrots, beets and dill, together or separately, as you like. At the end, decorate the balls with a cut half of an olive and a sprig of parsley, it should turn out beautiful and tasty. Enjoy your meal!
#Salad #Christmas #balls #recipe #photo #step #step