Salad with herring and tomatoes for the winter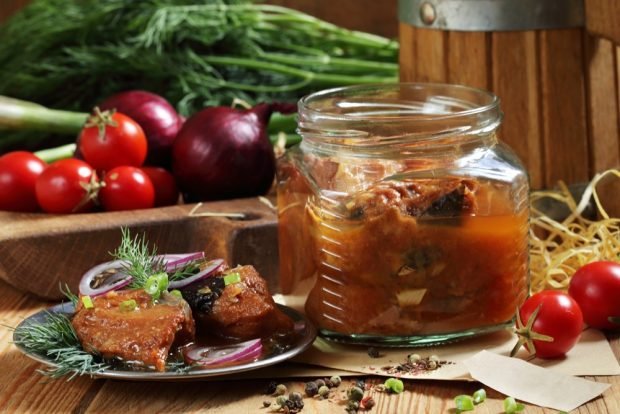 One of the simplest herring preparations is such a salad with tomatoes. Easy, tasty and satisfying, although it will require a little patience. Serve it just like that, with potatoes, rice, pasta or other side dish of your choice.
Step by step cooking recipe
Peel the tomatoes from the skin and smash with a blender.
Grate the carrots, cut the onion into rings, and simmer everything together for about an hour over low heat.
Add spices and portioned herring. Add sugar, salt and butter there, and simmer for another hour.
Pour in the vinegar 2 minutes before the end and roll the salad into sterile jars.
#Salad #herring #tomatoes #winter