Salad with red fish, cucumber and cheese recipe with photo step by step
Step 1: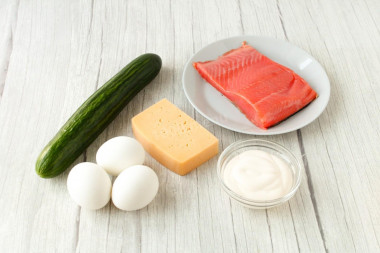 How to make a salad with red fish, cucumber and cheese? Prepare the necessary products. Any slightly salted and smoked red fish (salmon, trout, chum salmon, pink salmon) is suitable for salad. I have lightly salted trout.
Step 2: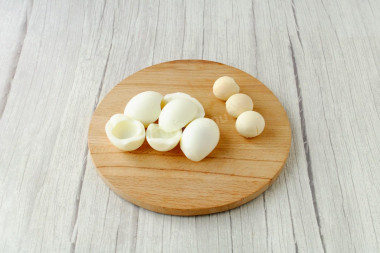 Wash the eggs. Be sure to wash your eggs before use, as even seemingly clean shells can harbor harmful bacteria. Hard boil the eggs. Peel the cooled eggs, divide into proteins and yolks.
Step 3: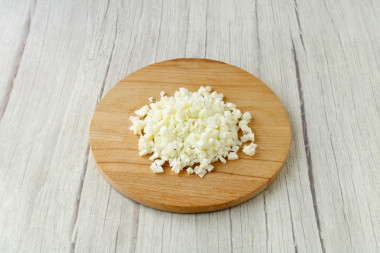 Cut the egg whites into small cubes.
Step 4: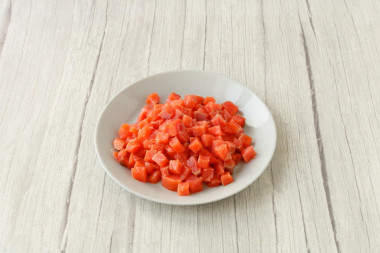 Clean the red fish from the skin and possible bones. Cut the fish into small cubes.
Step 5: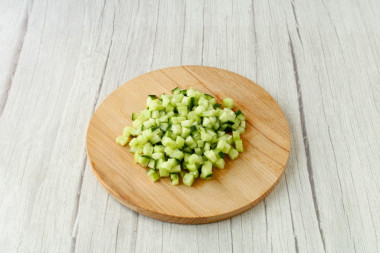 Wash the cucumber, dry it. You can cut the skin off the cucumber if you like. Cut the cucumber into small cubes.
Step 6: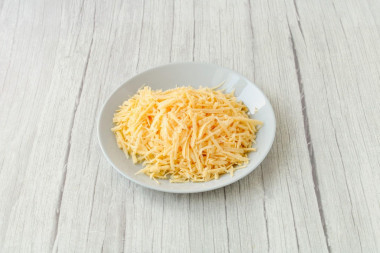 You can take any cheese for salad: hard, semi-hard, processed or soft. The main thing is that it should be tasty, of high quality, without milk fat substitutes. Grate the cheese on a coarse grater. Soft or processed cheese, if desired, can be cut into small cubes.
Step 7: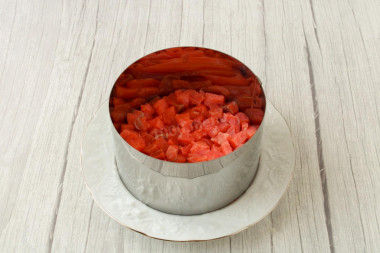 Salad can be formed in a serving ring or, after mixing all the ingredients, put in a suitable salad bowl. I have a ring with a diameter of 16 cm. Place it on a plate. Put the prepared fish in the first layer, level it.
Step 8: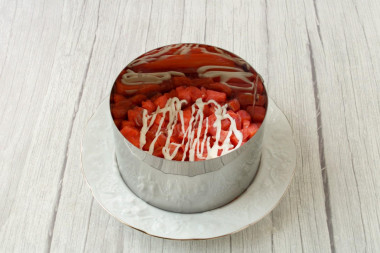 Pour a little mayonnaise over the fish layer.
Step 9: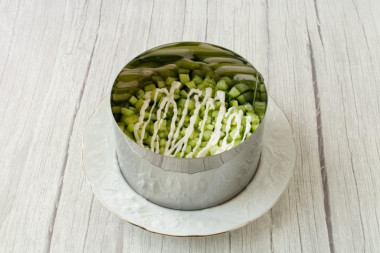 Put the sliced ​​cucumber in the next layer. Layer also level, press and brush with mayonnaise.
Step 10: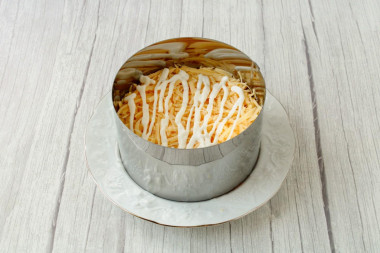 Spread grated cheese, press well. Also apply mayonnaise on the cheese layer.
Step 11: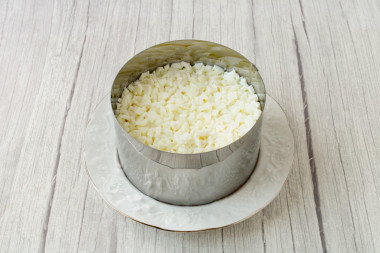 Spread the egg whites evenly, brush with mayonnaise.
Step 12: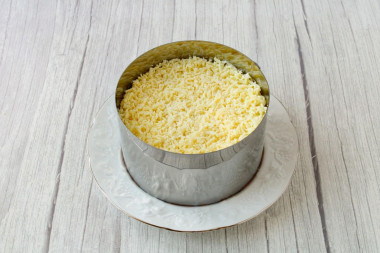 Grate the egg yolks evenly over the top.
Step 13: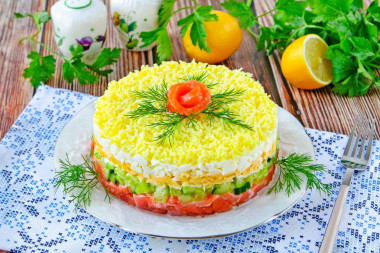 Before serving, remove the serving ring and decorate the salad as desired. Serve the salad at the table. Enjoy your meal!
#Salad #red #fish #cucumber #cheese #recipe #photo #step #step