Sandwiches Herringbone with curd cheese recipe with photo step by step
Step 1: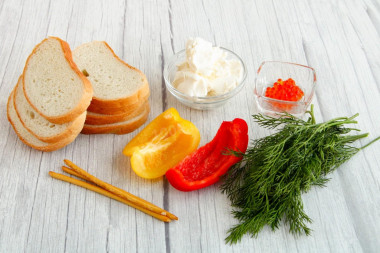 How to make New Year's Eve sandwiches with curd cheese? Prepare the necessary products. I used another straw, which I inserted into the bottom of the sandwiches. But this can be skipped. It is better to choose a loaf not with a loose, but with a dense crumb, so that it does not crumble and it is easier to cut out the shape of the Christmas tree. Curd cheese can be taken like Almette, Savushkin, Natura, Hochland.
Step 2: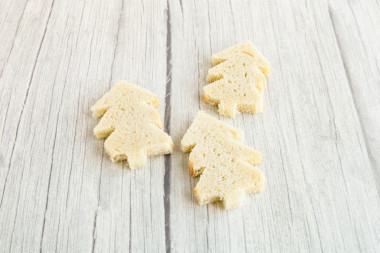 Cut the loaf into pieces 1-1.5 cm thick. Cut out a Christmas tree from each piece of loaf.
Step 3: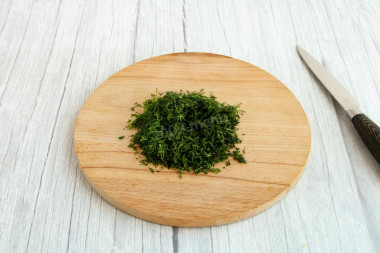 Wash dill greens, dry well. Use only soft, fluffy twigs, remove thick ones. Finely chop the dill.
Step 4: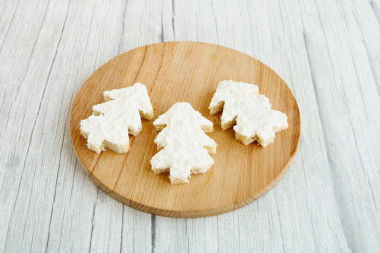 Lubricate the prepared "Christmas trees" with curd cheese. Curd cheese can be taken simply creamy or with various vegetable additives, mushrooms. Or add finely chopped sausages, olives or black olives to the cheese yourself. It will diversify the taste of sandwiches. Soft melted cheese is also suitable.
Step 5: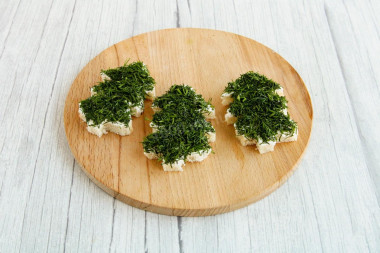 Sprinkle the Christmas trees with chopped dill on top.
Step 6: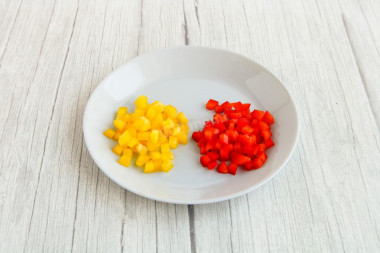 Wash bell pepper, free from seeds and stalk. It is good to take peppers of different colors, for example, red and yellow or orange. Cut the pepper into small cubes.
Step 7: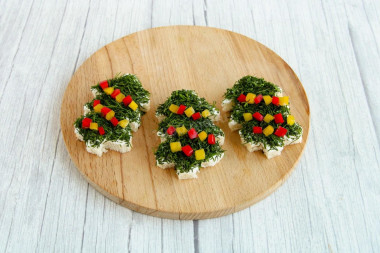 Arrange on the "Christmas trees" cubes of bell pepper in the form of beads or randomly, as if they were Christmas balls.
Step 8: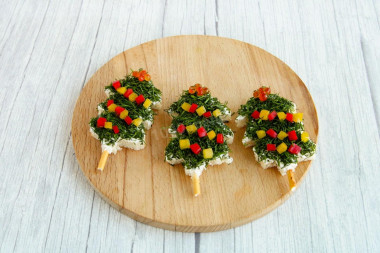 As the tops of the Christmas trees, place a few eggs on top. Caviar can be replaced with pieces of tomato. Straws can be inserted into the base of the sandwiches.
Step 9: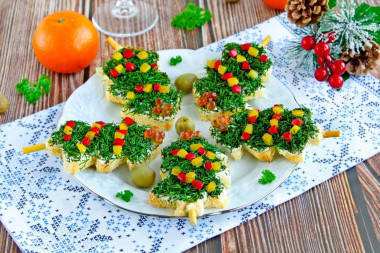 Serve the sandwiches immediately. Bon appetit!
#Sandwiches #Herringbone #curd #cheese #recipe #photo #step #step