Satsebeli from tomatoes with spices for the winter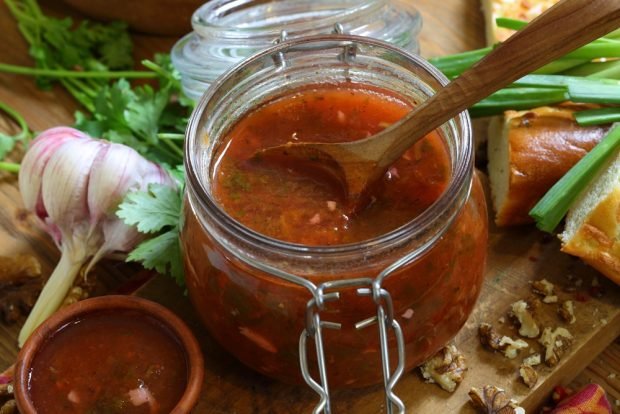 Well, who doesn't love fragrant Georgian sauces with their bright and rich taste? I propose this time to prepare for the future your favorite satsebeli from tomatoes with spices. And you can forget about searching for the desired jar in stores for the whole winter.
Step by step cooking recipe
Peel the skin off the tomatoes. Roughly chop all vegetables. Grind everything with a blender or pass through a meat grinder.
Bring the mass to a boil and after 10 minutes add all the spices.
Cook for another 20 minutes, stirring. Add salt, sugar, chopped garlic, herbs and starch diluted in water.
After 5 minutes, pour in the vinegar. After another 5 – roll the satsebeli with seasonings into sterile jars.
#Satsebeli #tomatoes #spices #winter