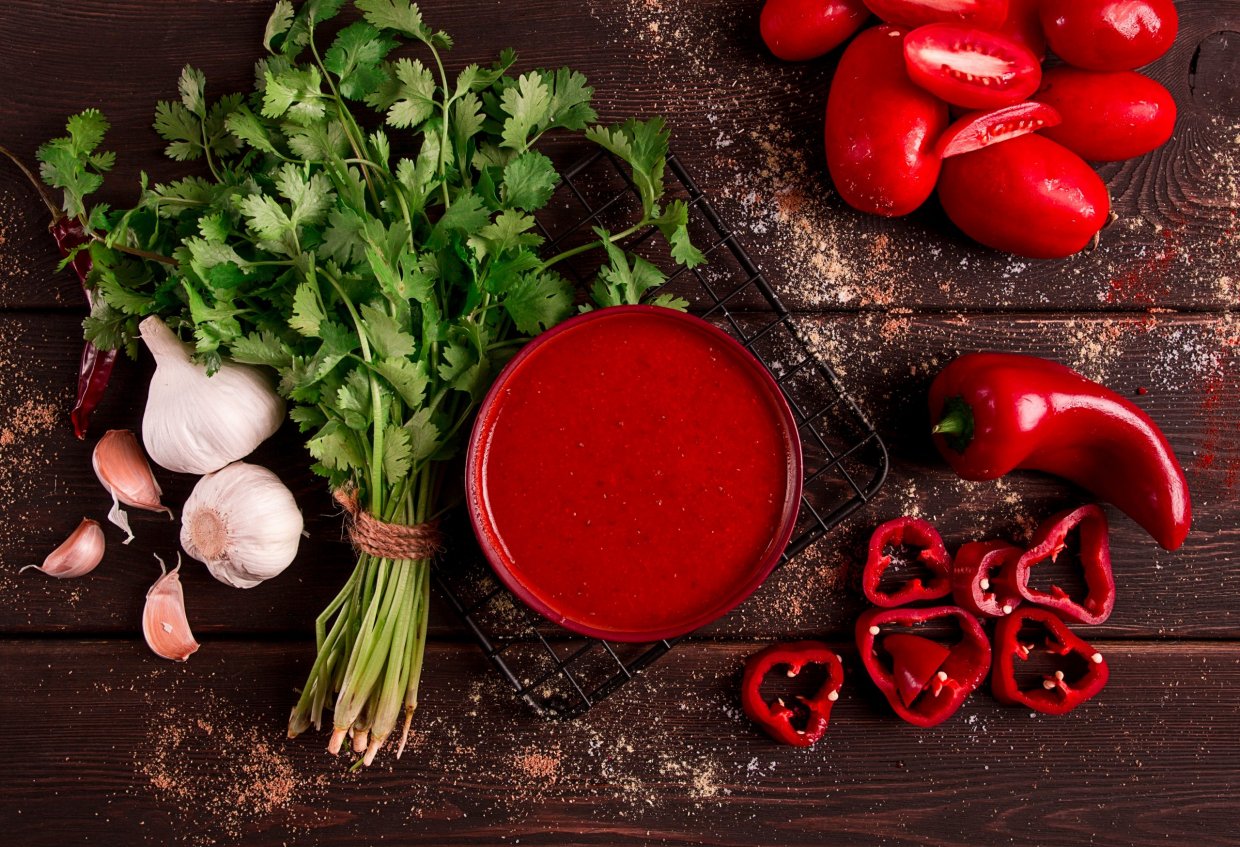 Any sauce prepared at home is much healthier than store-bought ketchup. I share a simple recipe for a spicy and fragrant Georgian satsebeli sauce. It will perfectly complement any dishes, whether it be meat, poultry, side dishes or pizza dressing.
Step by step cooking recipe
Wash the tomatoes, chop coarsely. Chop the garlic and herbs.
Remove seeds from sweet pepper, cut into 4 parts. Cut the hot pepper in half and remove the seeds.
Pass tomatoes, both types of pepper and chopped greens through a meat grinder.
Transfer the vegetable mass to a saucepan, put on fire and, stirring, bring to a boil. Boil the sauce for 20-25 minutes over medium heat.
Add ground coriander and continue to boil the sauce over low heat until the desired consistency (30-40 minutes – depending on the juiciness of the tomatoes used).
When the sauce is sufficiently reduced and thickened, add salt and sugar to taste, mix well and add the garlic. Boil for another 5 minutes.
Pour the hot sauce into pre-sterilized jars, seal and chill upside down.
Ready-made homemade satsebeli sauce is perfectly stored at room temperature, but I still advise you to keep an open jar in the refrigerator.
#Satsebeli #sauce #home