Sauerkraut with horseradish for the winter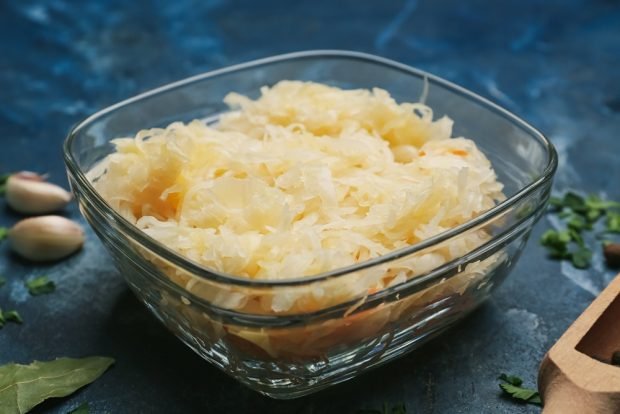 Pixel-Shot, stock.adobe.com
If you prefer a spicier and slightly spicy sauerkraut, I advise you to add a little horseradish. And in this recipe I will tell you in what proportions and how to do it correctly. The perfect balance of flavors is just a godsend!
Step by step cooking recipe
Finely chop the cabbage and grate the carrots with horseradish.
Boil water with salt and sugar, and let the brine cool.
Mix vegetables with spices, pour over brine and cover loosely.
Leave the cabbage to ferment at room temperature for 3 days.
Periodically pierce it with a wooden skewer to the bottom.
Arrange the cabbage in jars and put it in a cold place for storage.
#Sauerkraut #horseradish #winter